Qi 15W Three-axis Electric Wireless Car Charger Holder Mount
Type:
Suit (dashboard+air vent)
【Compatible with a Variety of Phone Models】
Iphone: 12/12mini/12pro/12promax/11/11pro/11promax/X/XR/XSpromax/XS/8/8Plus
Huawei: Mate 20pro/RS/P20/P30pro/Mate30/Mate30pro/P40pro
Samsung: S9/S9+/S8/S8+/S7/S7 edge/S6/S6 edge/Note9/8/5S
Xiaomi: MIX/3MIX 2S/9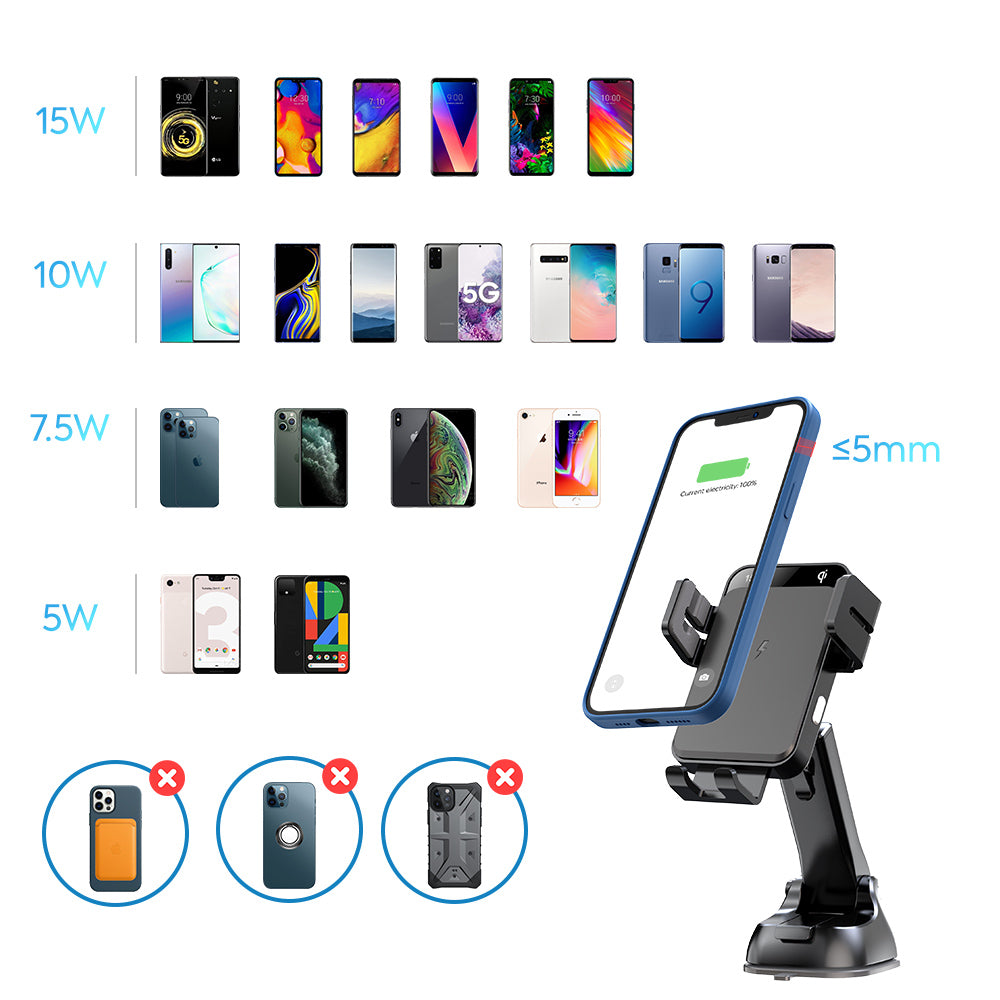 【Wireless Fast Charging】
15W wireless fast charging, intelligent identification, instant charging; Upgrade super fast charge, stable High-speed to 70%, no need to worry about electromagnetic interference, provide a safe and comfortable charging environment for your mobile phone.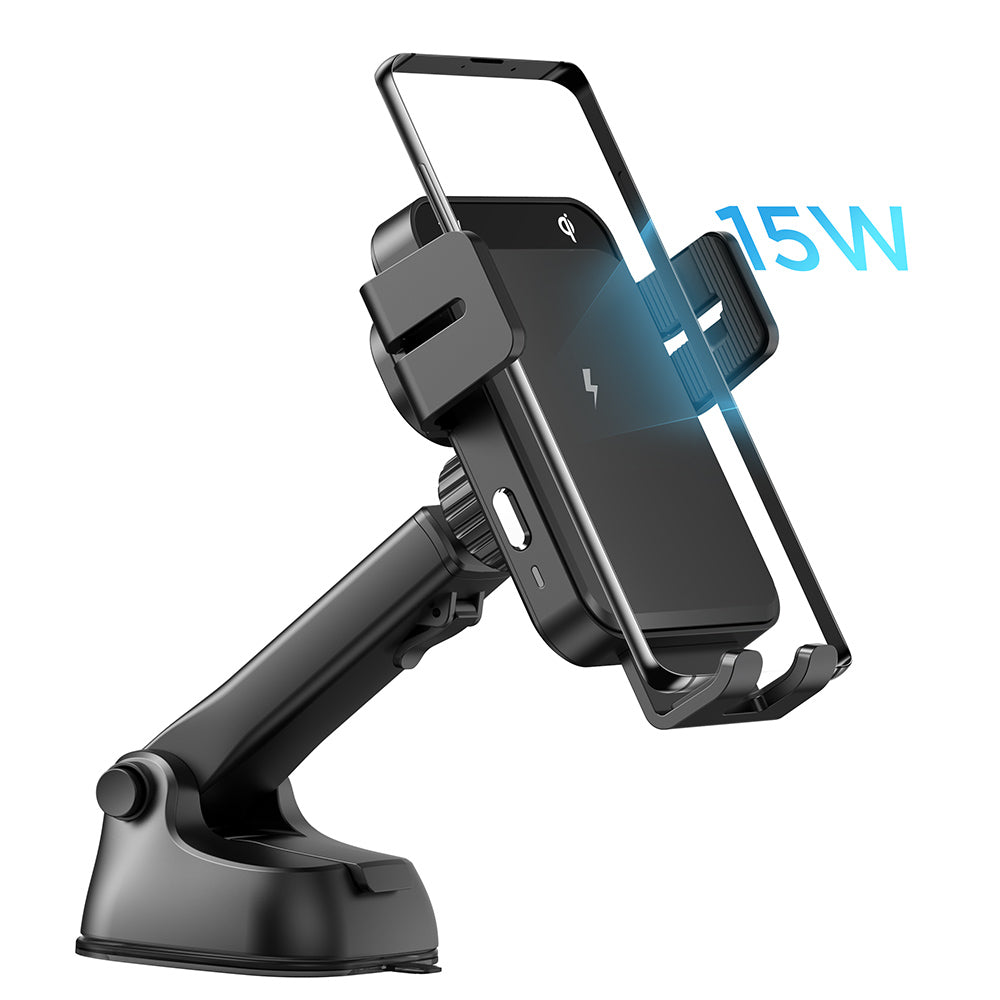 【Three-axis Linkage】
After you put the phone in the holder, it will automatically recognize your phone, automatically turn on the wireless charging, improve the charging efficiency, and automatically match the coil position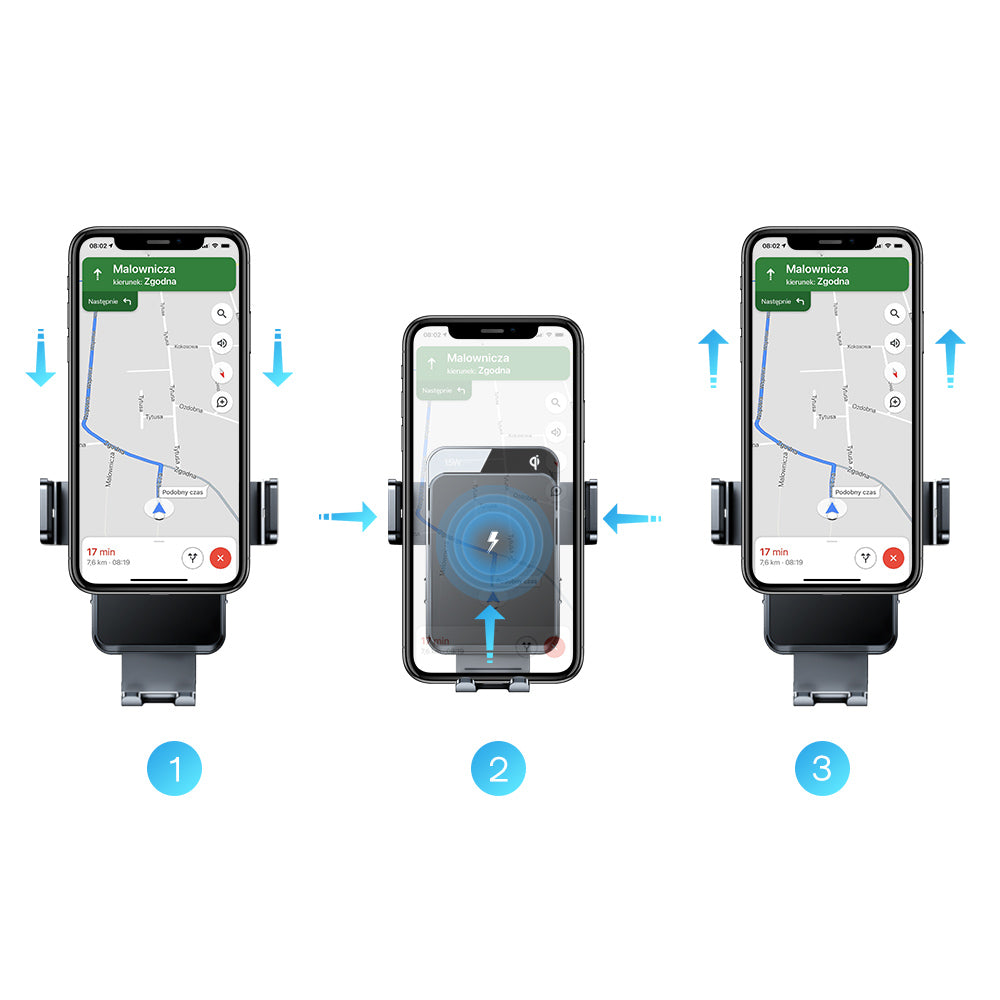 【Independent from Engine】
The built-in supercapacitor, when the engine is stopped, can still be unlocked.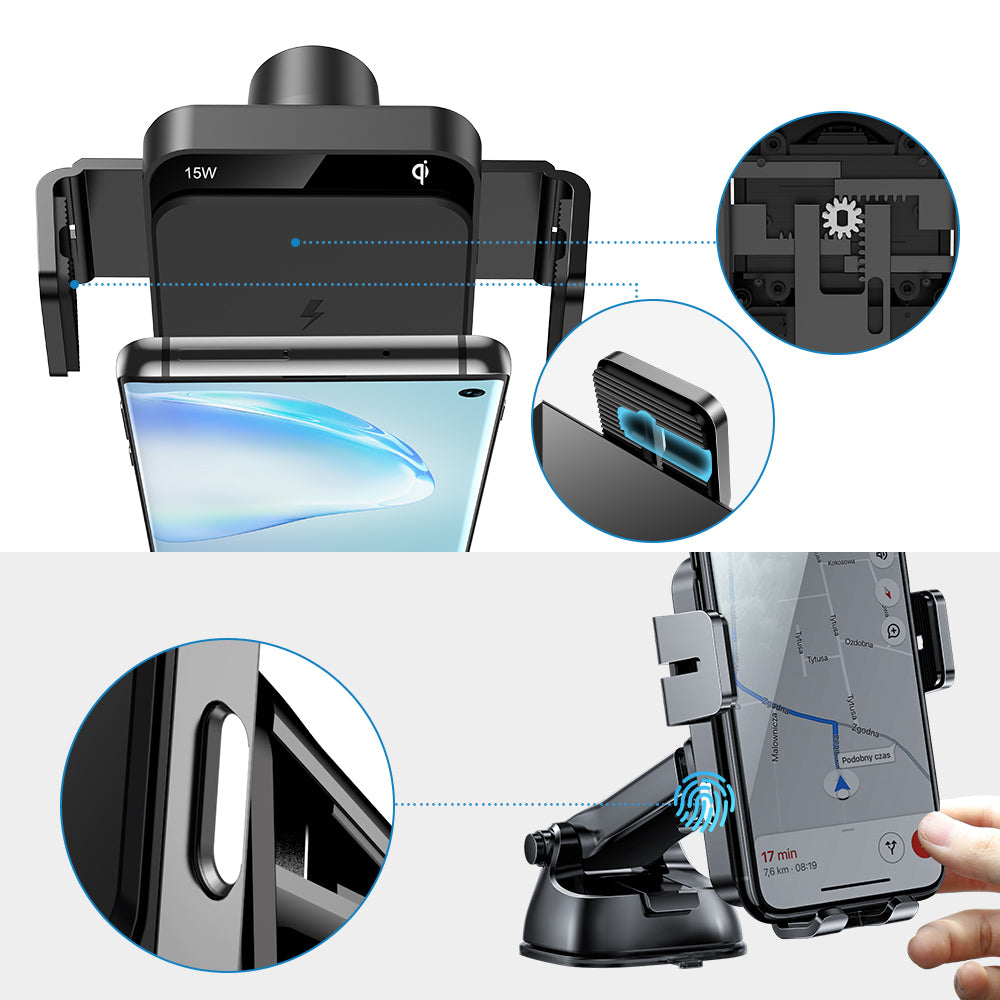 【Qualified for Certification】
Qi certification and authorization of International Wireless Charging Union; Not only the charging speed is fast, but it can also provide you with a safe charging environment. Protect you and your phone.

FAQ: Why doesn't this charger work?
(1) Check whether the QC2.0/QC3.0 car charger /adapter is working properly, it is recommended to try another adapter.
(2) Check if the thickness of the phone case exceeds 4mm, it is recommended to remove the phone case and try again

Component assembly【Air outlet】
1- Connect the air outlet clamp accessories to this product, first put the rolling ball into the nut bolt inserted into the back of the equipment.
2- Tighten the nut clockwise.
3- Open the clamp switch to open the clamp, insert the air blade at the air outlet, and clamp the fixed device of the air blade.

Component assembly【Dashboard】
1- Connect the instrument panel accessories to this product, the ball connection method refers to the air outlet style.
2- Fix the accessory base in a suitable position on the instrument panel, press the vacuum switch to fix the device.
3- Turn on the support arm switch, stretch the support arm to adjust the height of the support rod.
4- Press the round card position switch, the support rod can swing 180° back and forth to adjust the visual angle.

Instructions
1- Use the type c charging line in the package to connect the bracket with the car charging.
2- Press the side clamp arm tension switch to open the clamp arm.
3- Insert the mobile phone for use. The mobile phone model supporting wireless charging will automatically sense the charging, and the device will automatically clamp the back three axes of the mobile phone when sensing the charging.
4- Take out the mobile phone, press the side clamping arm tension switch to open the clamping arm and pull out the mobile phone.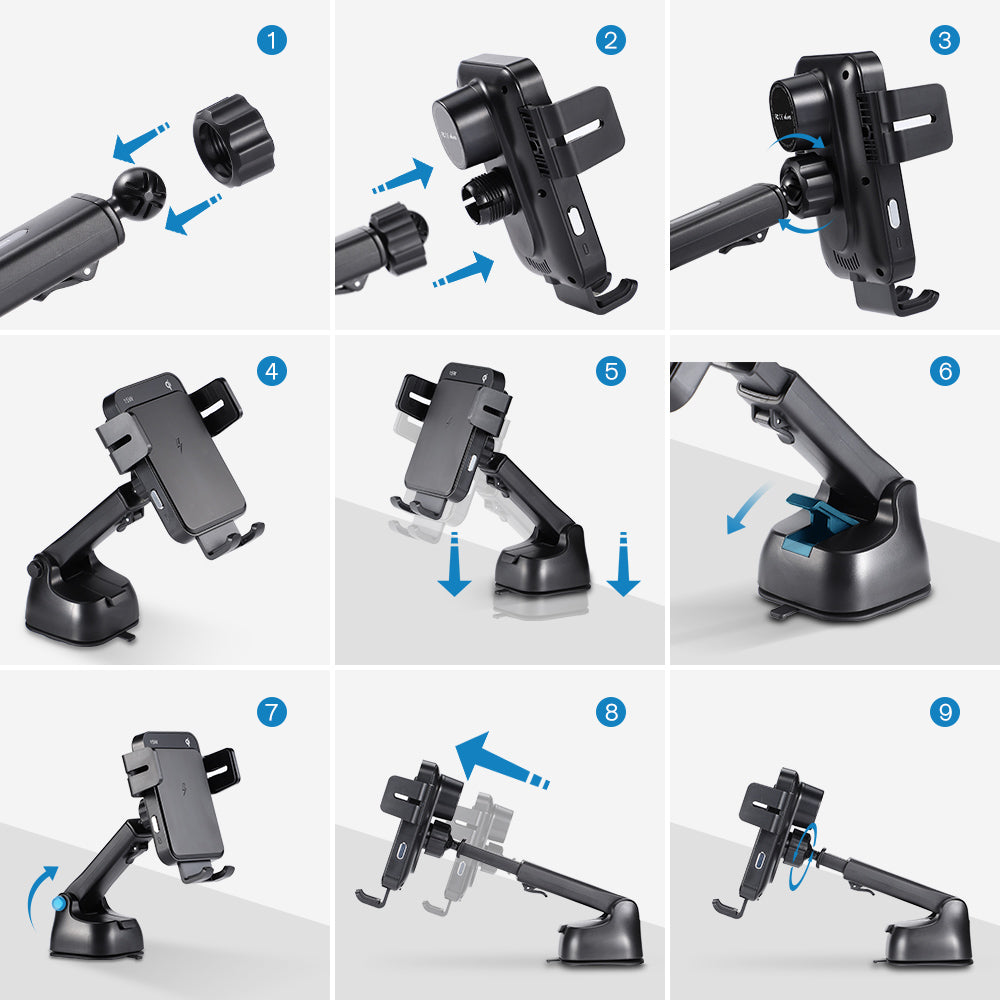 Product Parameters
Model: JR-ZS219
Product meterial:ABS+Anti-fire PC
Use model:Support Qi-standard wireless charging models
Input interface: Type-C
Installation location:Outlet section, instrument panel section
Opening and closing:Automatic induction locking, the buttons on both sides are opened
Car charge requirements:QC3.0Car charger
Applicable mobile phone size:4.5inch~6.8inch