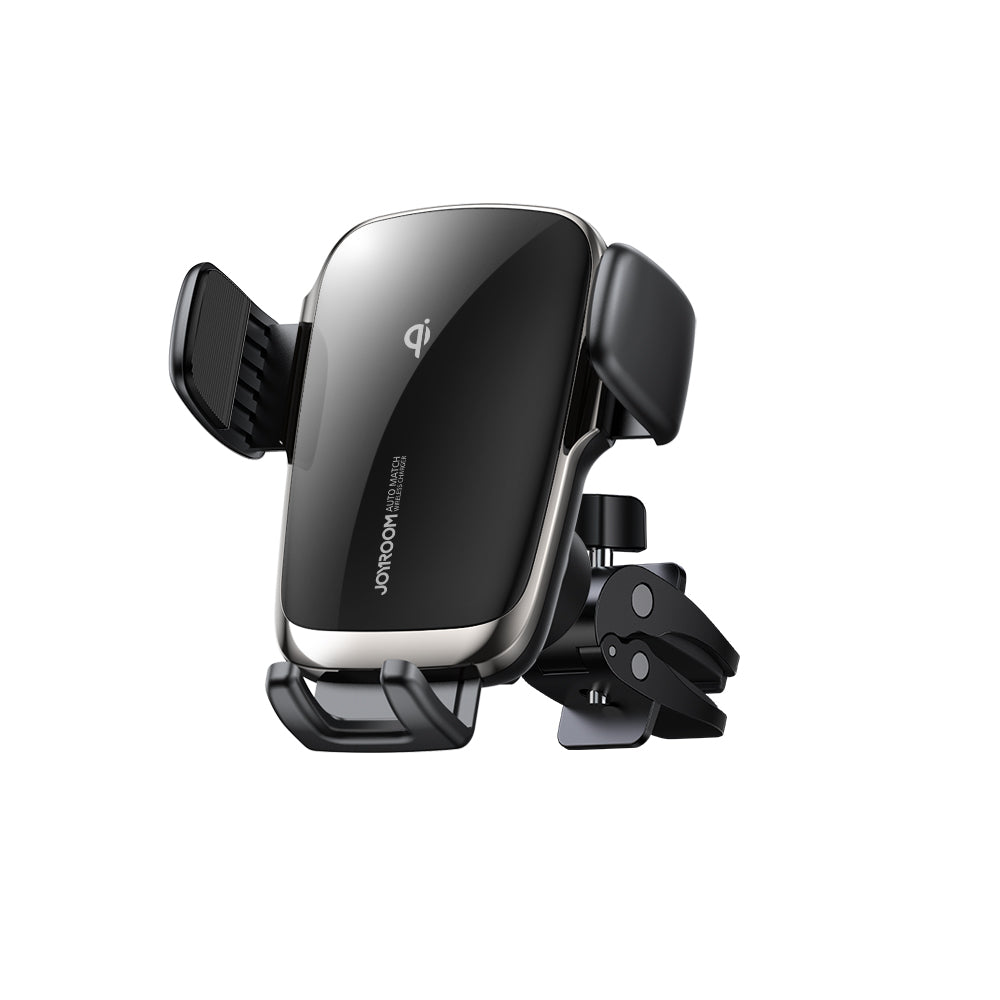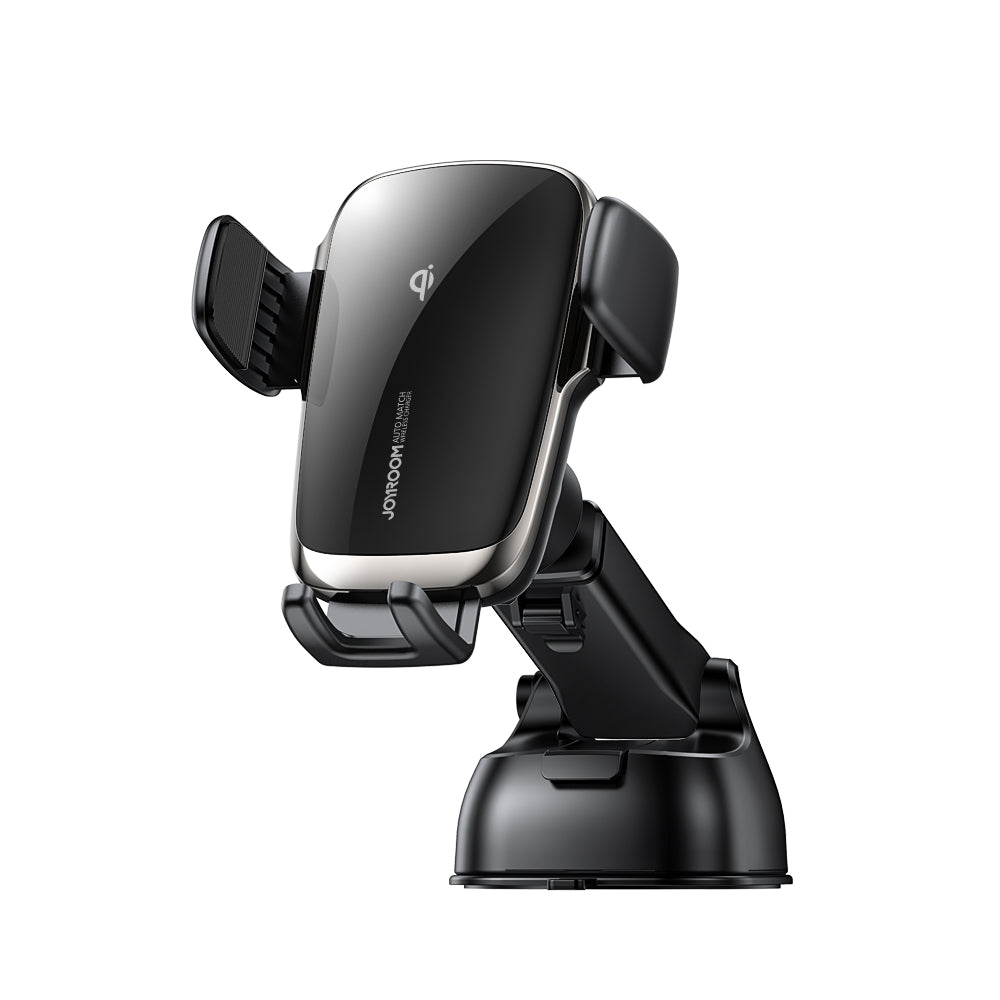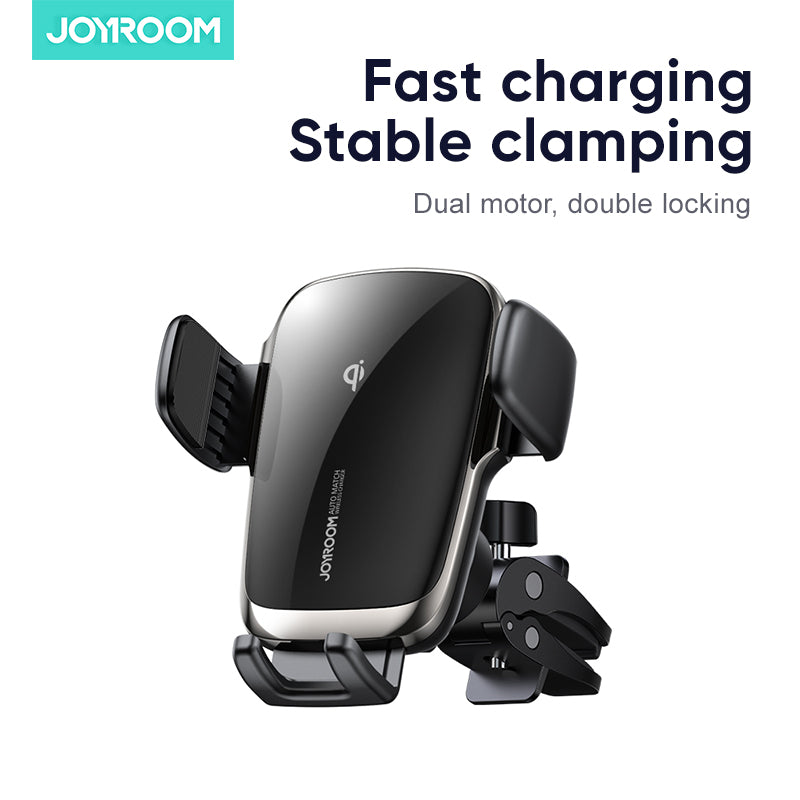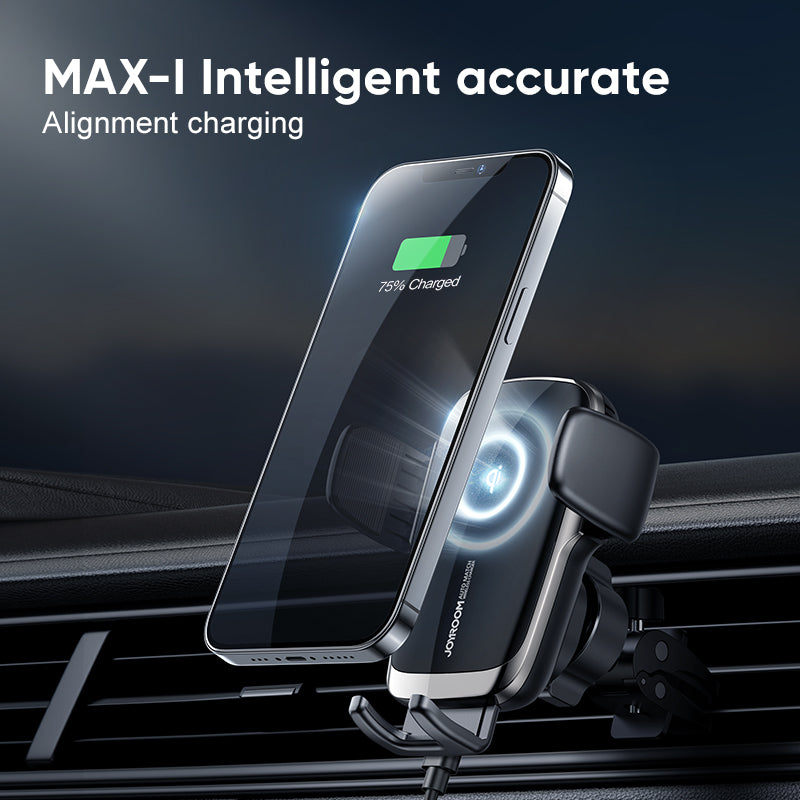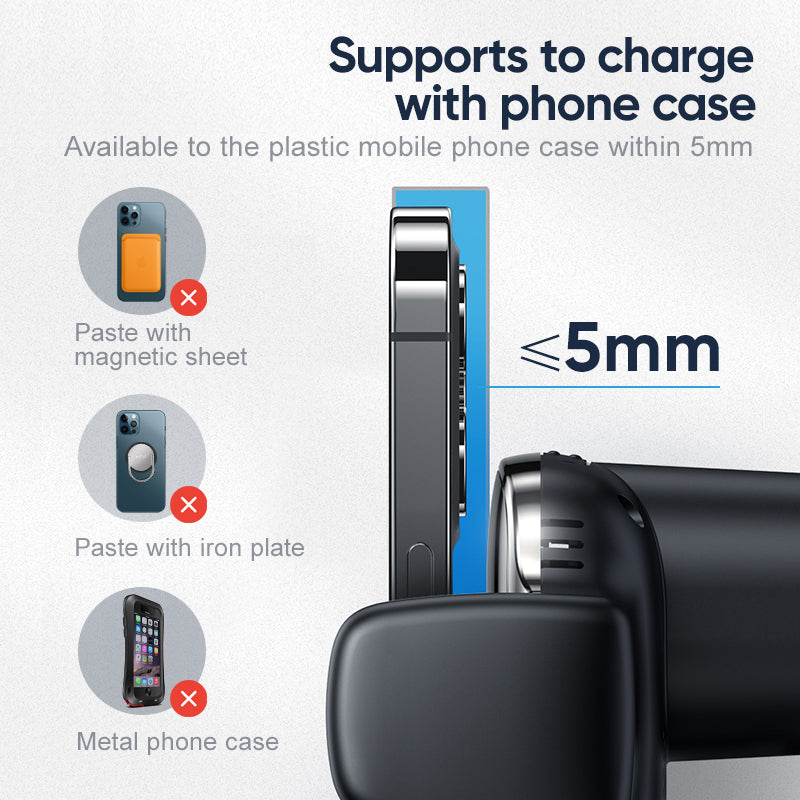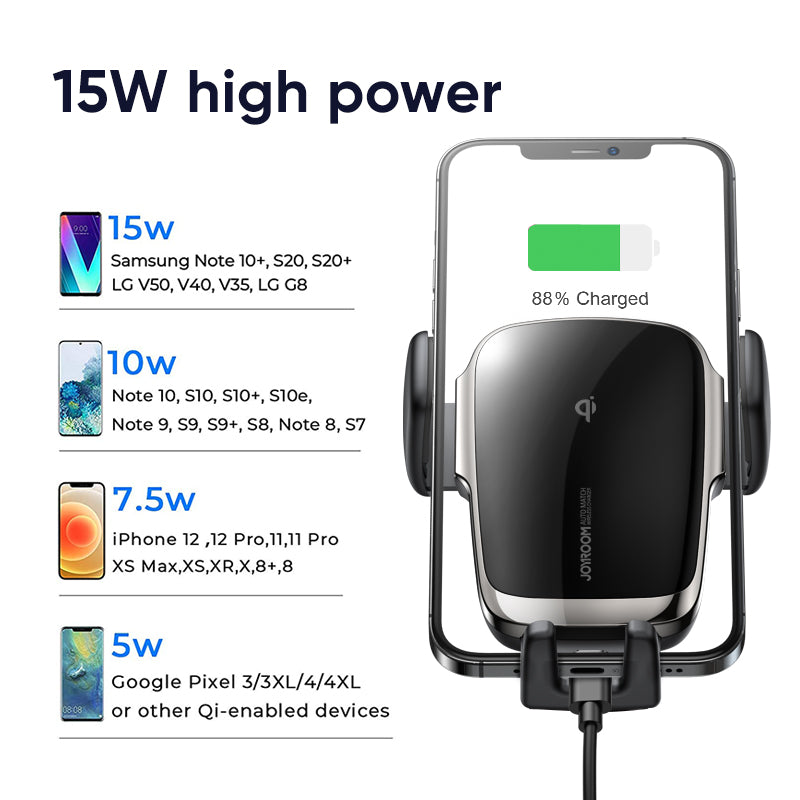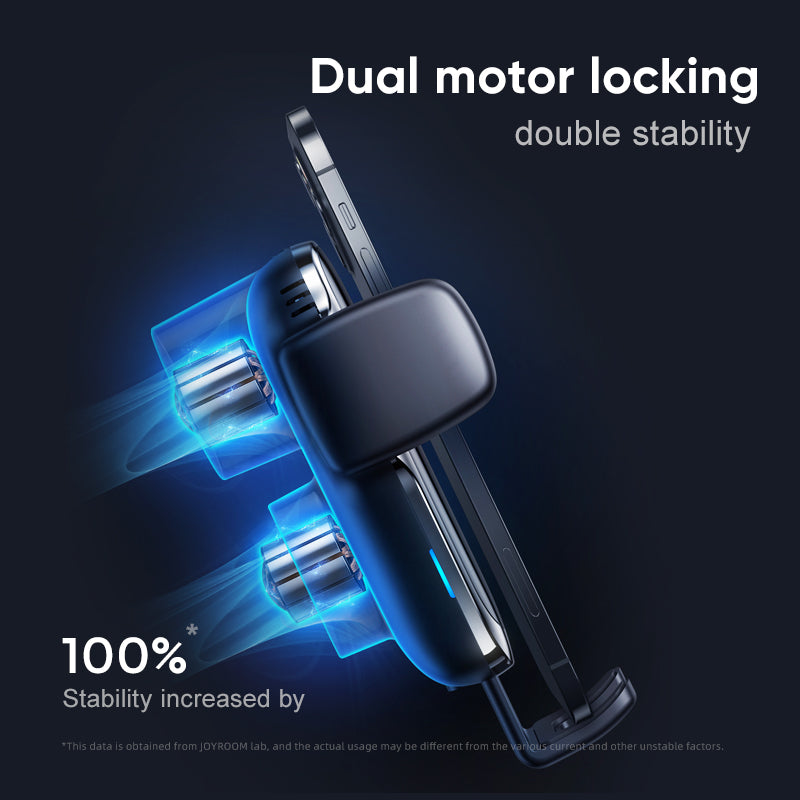 JR-ZS248 Electric Auto-Clamping Wireless Charger Car Phone Holder
Model: JR-ZS248
Material: ABS + fireproof PC
Input port: Type-C
Applicable size: 4.5-6.7 inch

【Self-aligning coil, maximize charging efficiency】
Creative MAX-I alignment technology, auto-sensing technology, beep adjustment prompt, the bottom support will adjust to the max current position to achieve the fast wireless charging and tight clamping the phone once put the phone on the holder and align correctly.

【15W wireless fast charging】
Upgraded thick copper coil, intelligent matching the phone coil for Apple/Android mobile phone.

【Locked by large torque stepping motor】
Two built-in large torque motors, double motors protection, top motor controls the two clamping arms and the bottom motor controls the bottom support, double stability to make you a double safety driving.

【Start with the car】
Open it automatically when you start the car, auto-clamping tightly once you put the phone on the holder. Easy to take the phone out just by touching the top sensing area even flameout.

【Qi certification】
Passed strict QI standard tests and authorization of International Wireless Power Consortium to ensure safety and charging efficiency.

【Free navigation perspective】
Equipped with 360° universal ball joint, universal to adjust to various angles.

【Humanized design, coil position memory】
1- The holder will open automatically to clamp tightly your phone once you start the car.
2- The holder will adjust the position to align with the phone coils and start charging.
3- Easy to take the phone off to deal with emergencies.
4- The holder will remember the previous position, no need to align again once putting it back, safe driving.