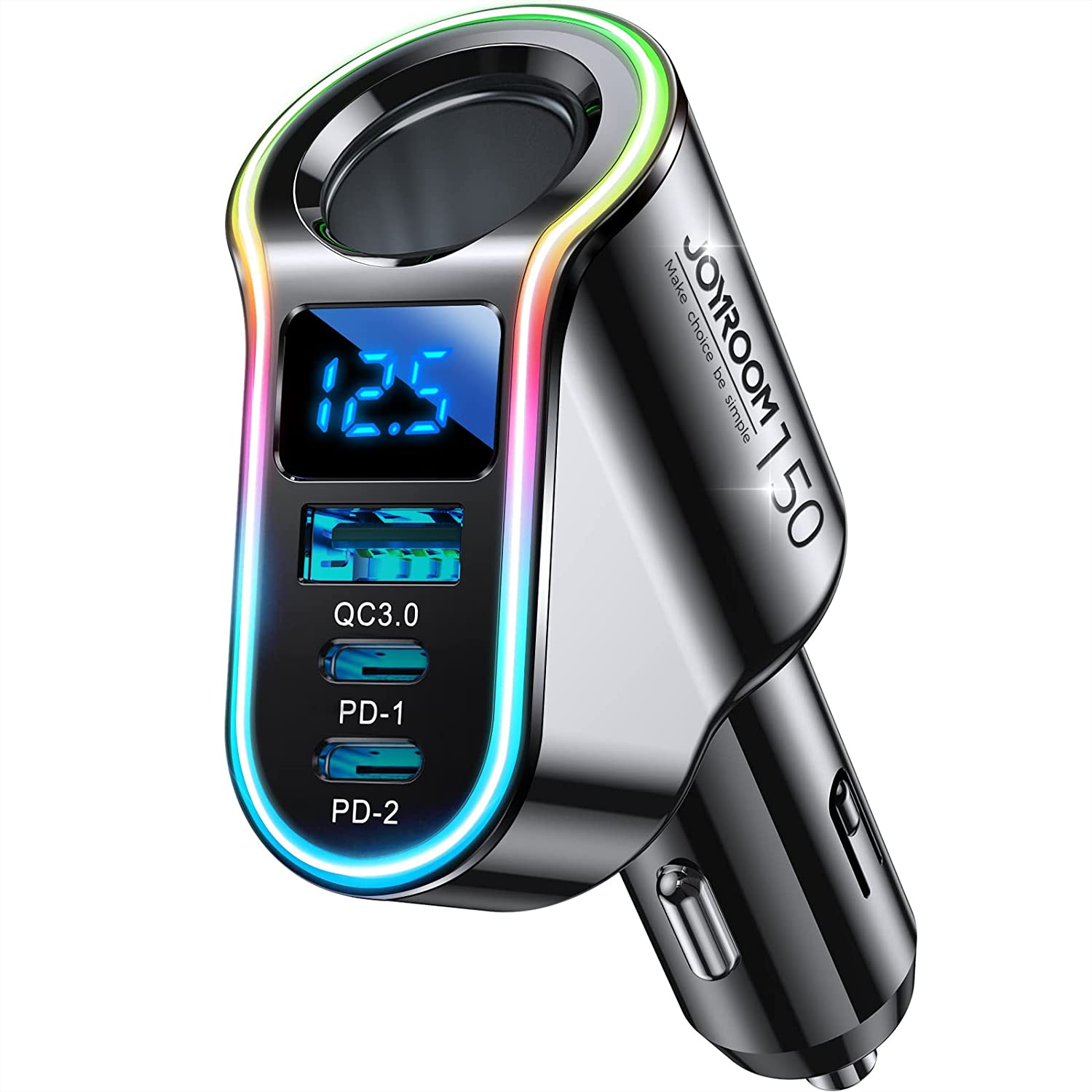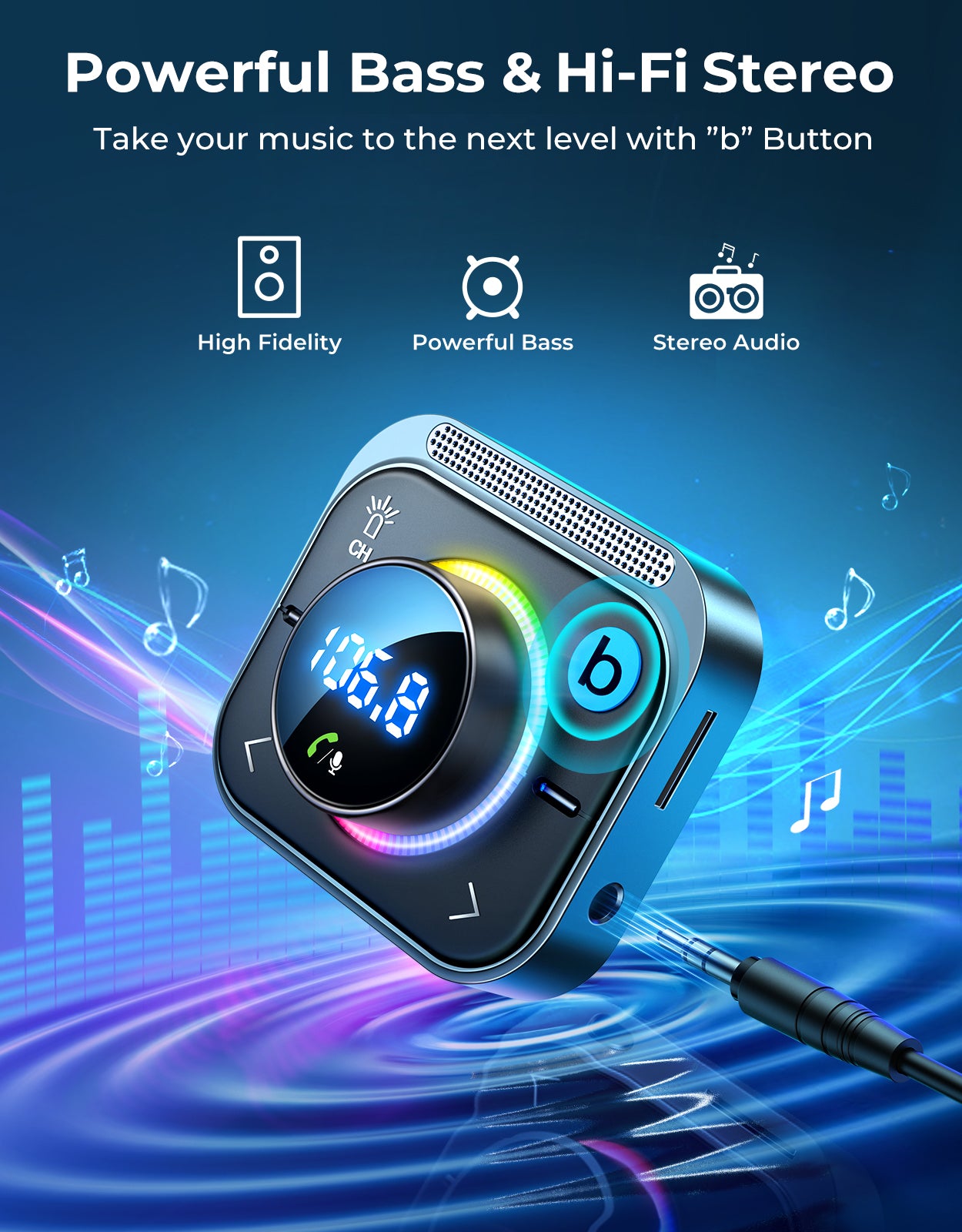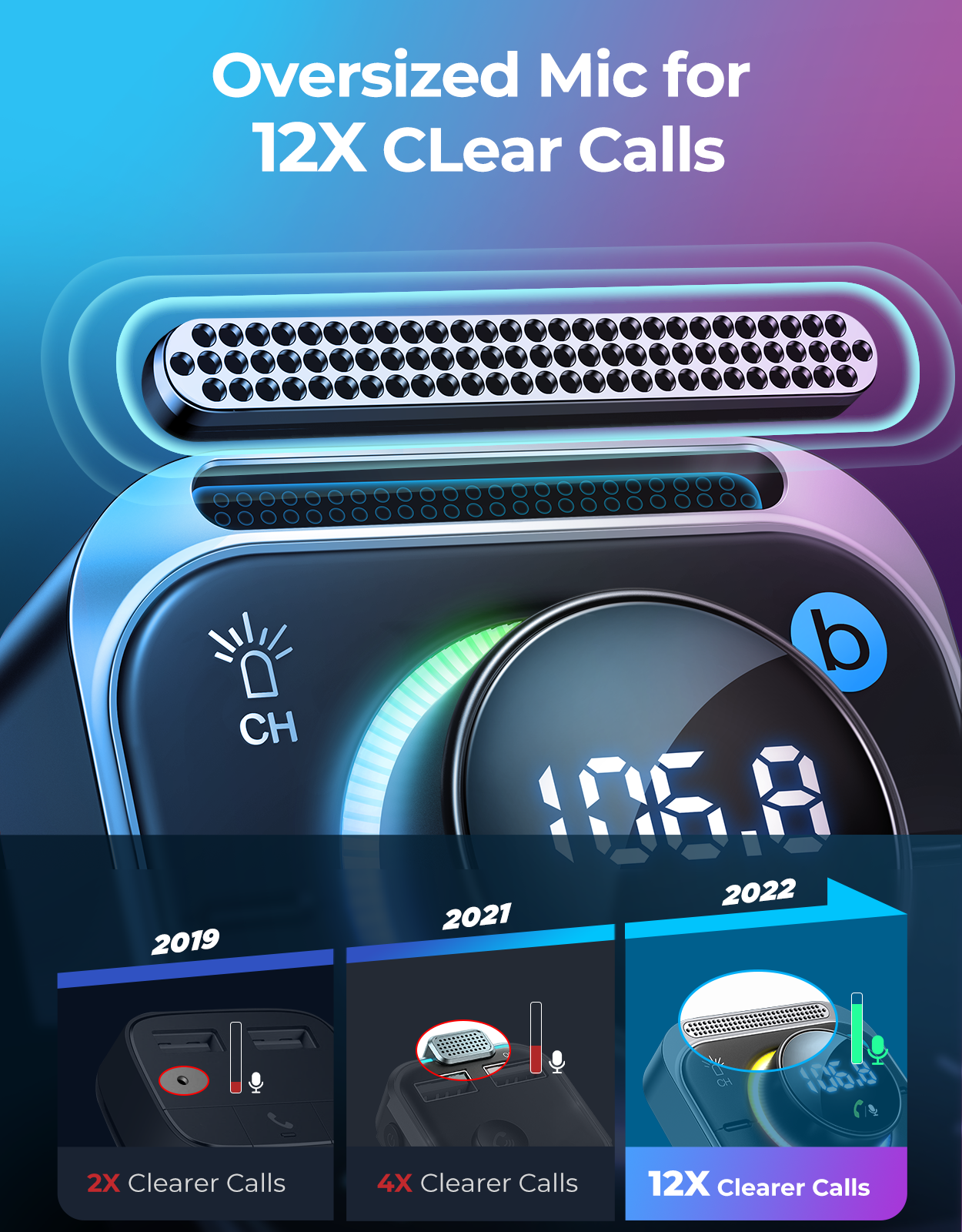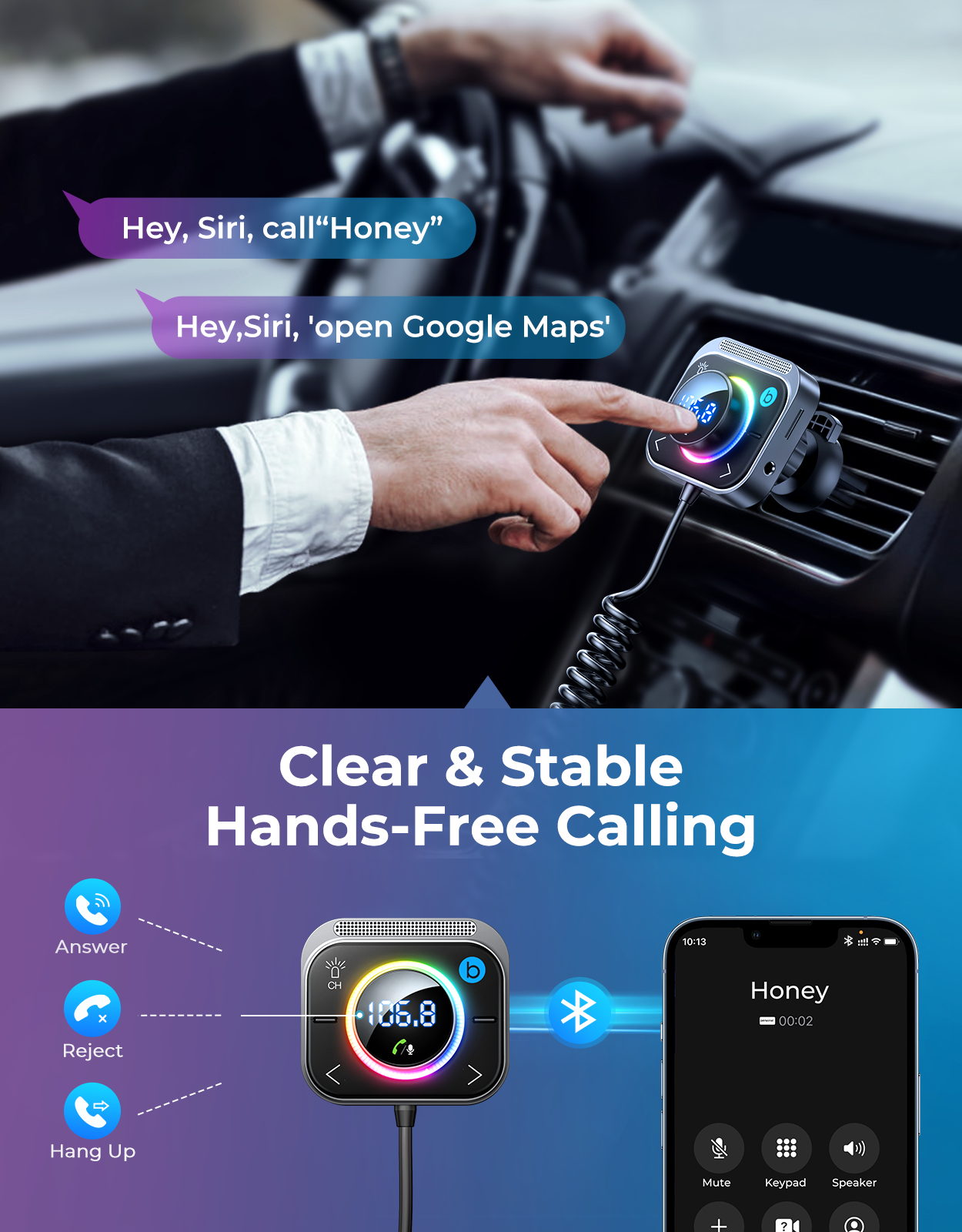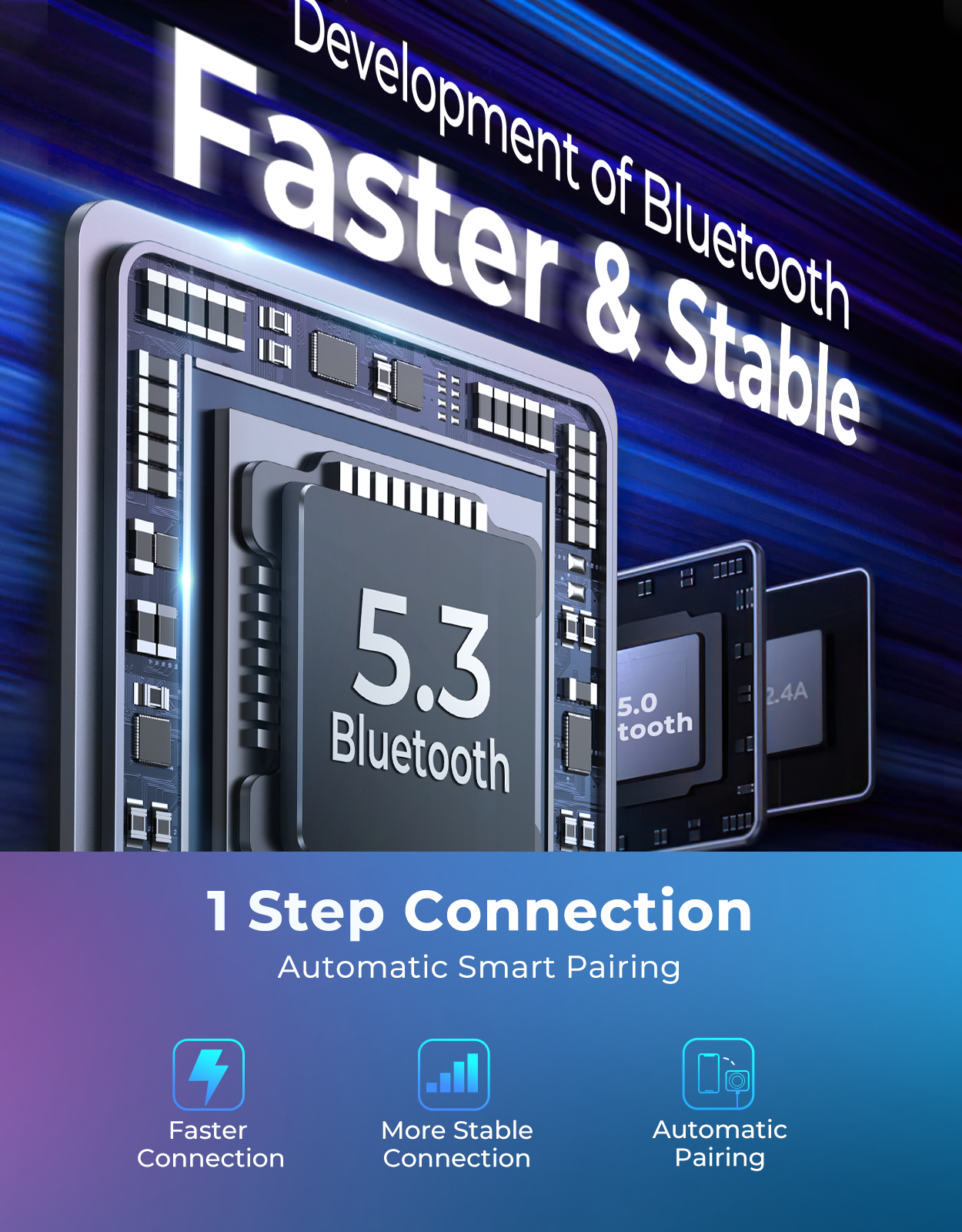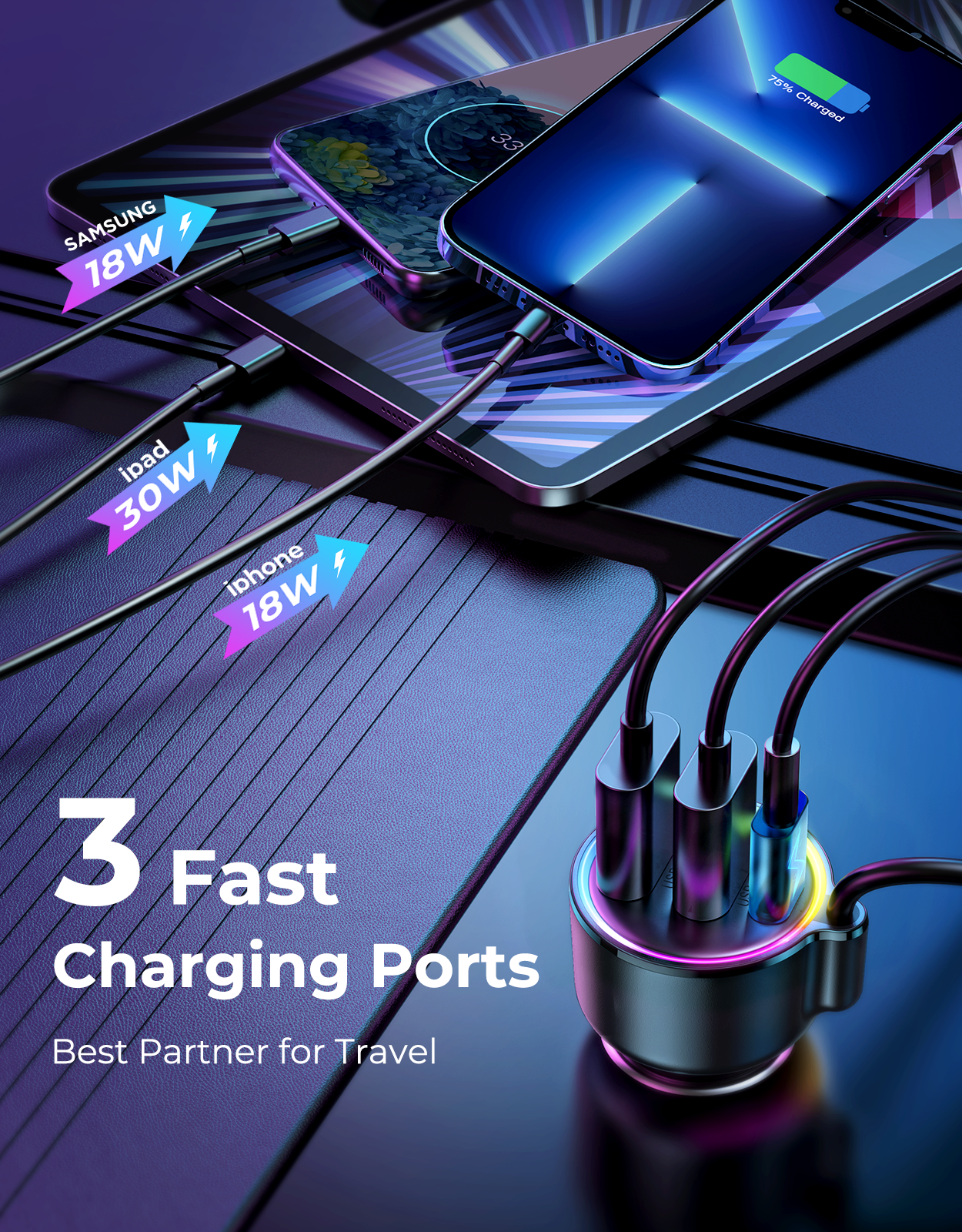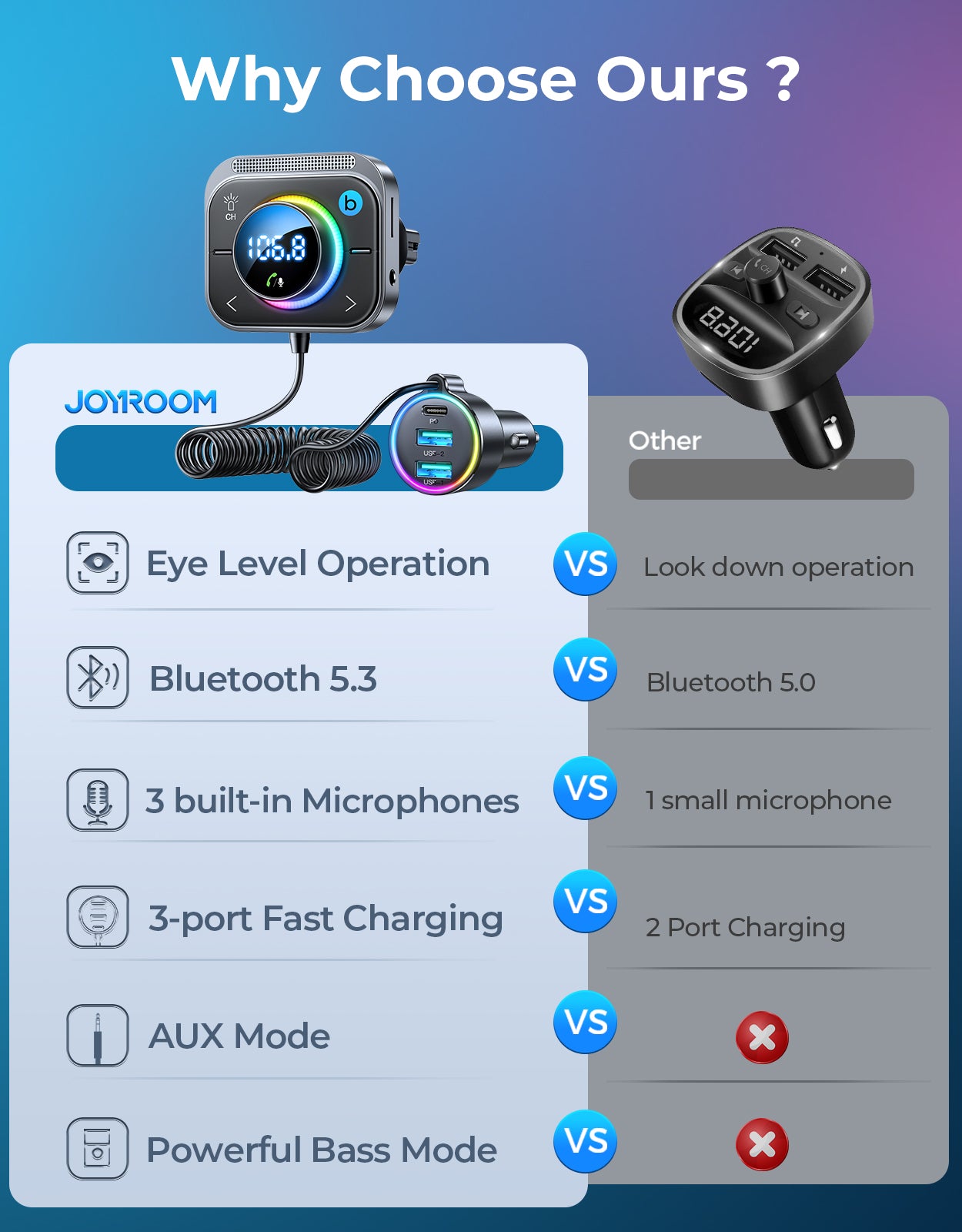 Cigarette Lighter USB Charger, JOYROOM 4 in 1 Car Charger Adapter 150W Fast Cigarette Lighter Splitter
【4 in 1 Cigarette Lighter Adapter】JOYROOM cigarette lighter splitter contains 3 USB ports & 1 traditional socket. You can plug in a sat nav or heated seat that uses a car outlet, and at the same time, you can also use other USB port powered devices. No need to juggle between them.

【30W USBC & 30W USB A】PD 3.0 port output 30W(max), 3X faster than 2.1A charger, charges iPhone 13 Pro max from 0-50% in just 25 minutes. QC 3.0 port output 30W, charges most of the android devices from 0% to 60% within 35 minutes. (Note: When QC3.0 and PD-1 are charging at the same time, they share 5V4A)

【LED Voltage Display】JOYROOM Voltage Readout Car Adapter monitors car battery status anytime you plugin. The LED display will flash to remind the driver if the car battery voltage is too high or too low, giving you safe driving. (Note: 12V voltage normal range: 11.5V~14.9V; 24V voltage normal range:23.1V~27.3V)

【Universal Car Charger & Wide Compatibility】The 12V Car Socket perfectly fits with your GPS, Dash Cam, Vacuum Cleaner, Car Fridge, Heated Seats, Sat Nav, and ect. (Single socket power is not suggested to exceed 80W). The USB Port is compatible with iPhone 13 Pro Max/ iPhone 13 Pro/ iPhone 12/11/10/XR/XS, Samsung Galaxy S22 Ultra/Samsung S21 Ultra/S20 Note 20/10 A52 A71 A51 A10E S9 S9, Google Pixel 6 pro/6/5. Compatible with 12-24V cars, trucks, RV and etc.

【Cool Rainbow Light】The LED light lets you tell at a glance whether the USB cigarette lighter adapter successfully connects to power source or not. And it gives out just the right amount of light, allowing you to charge your devices in darkness, but not too bright to distract you.
Fit for Most Car
Hight: 99mm
Length: 63mm
Width: 33mm
Fits Well in the Cigarette Port
Equipped with Four contacts on sides, it stays seated firmly in the cigarette lighter. The charger will not wiggle loose even on bumpy roads.
Real-time Battery Voltage Display
In general, for a 12 Volt car battery, a good battery should have a resting voltage between 12.4-12.9V. For a 24V car between 26-27.5V
Product Specification
Product name: 150W Cigarette Lighter Car Charger
Color: Black
Net Weight: 51g
Input: 12V to 24V DC
Car Socket: 90W (Max)
Total Output: 150W (Max)
PPS: 3.3 -11V = 3.0A (Max)
Product Size: 99*63*35mm
Product name: 150W Cigarette Lighter Car Charger
QC3.0 Output: 5V=3A 9V=3A 12V=2.5A 20V=1.5A
PD3.0 Output: 5V=3A 9V=3A 12V=2.5A 15V=2A 20V=1.5A
Lifetime Service & Hassle-free Replacement ——Whatever any issues, please message us via Amazon at any time and we will serve you as soon as possible!