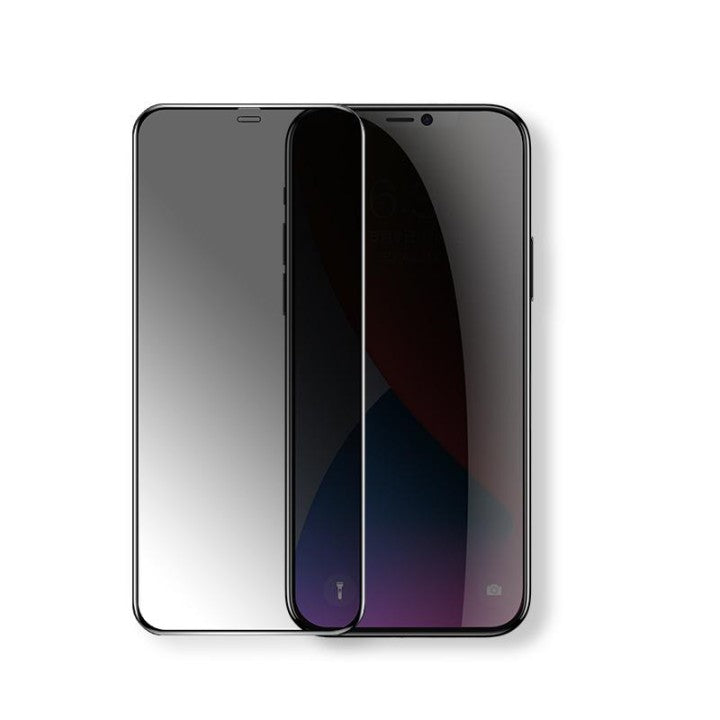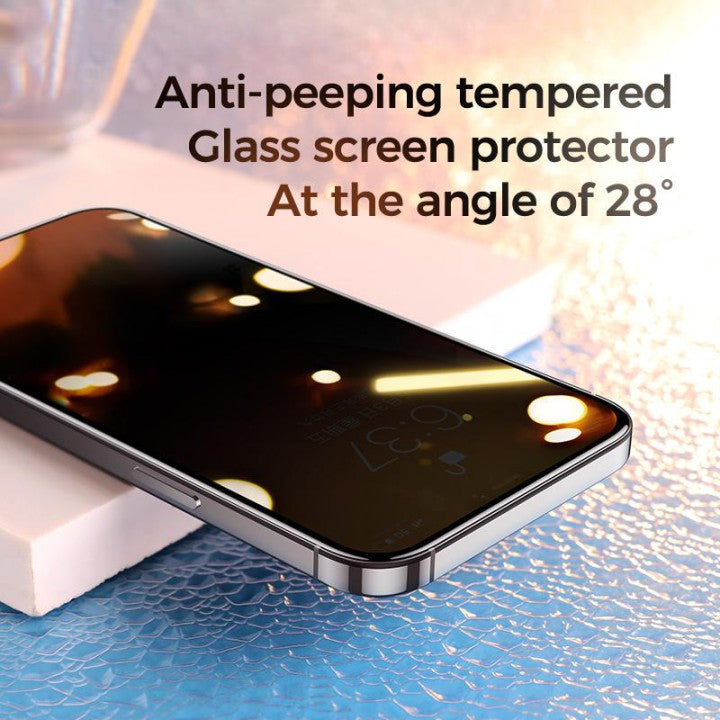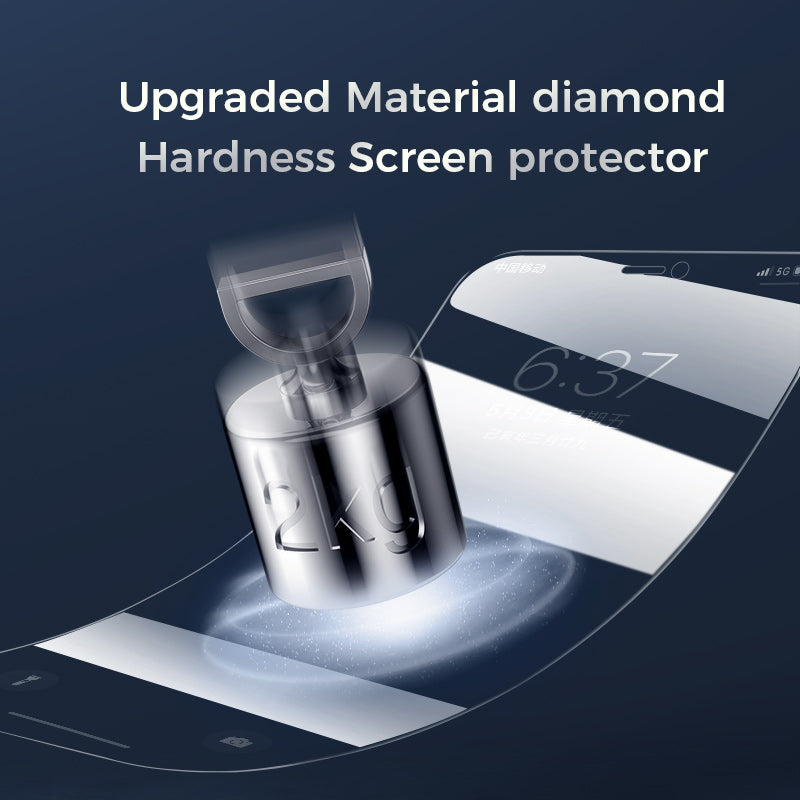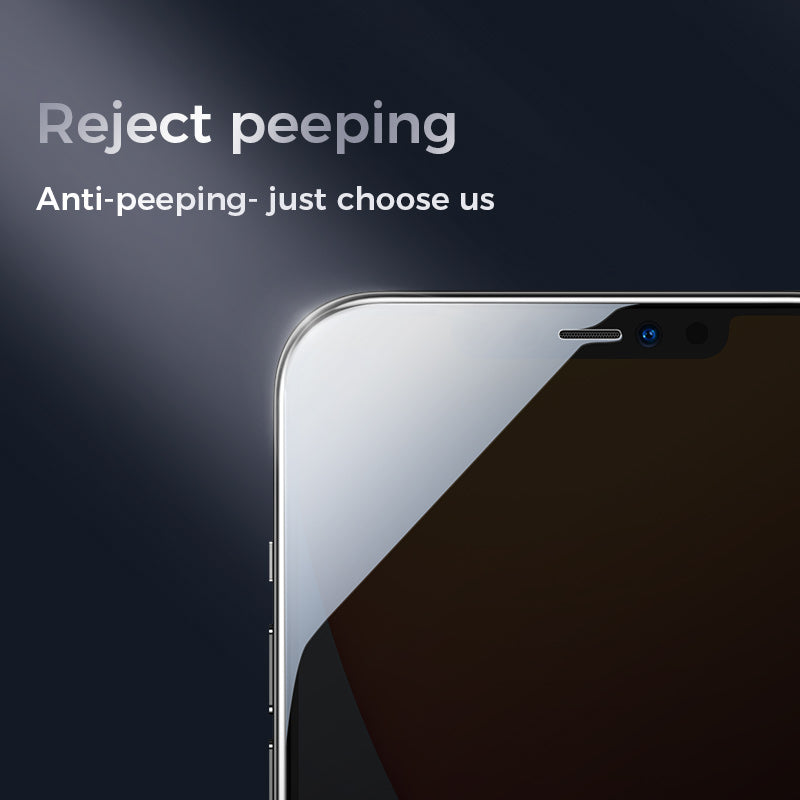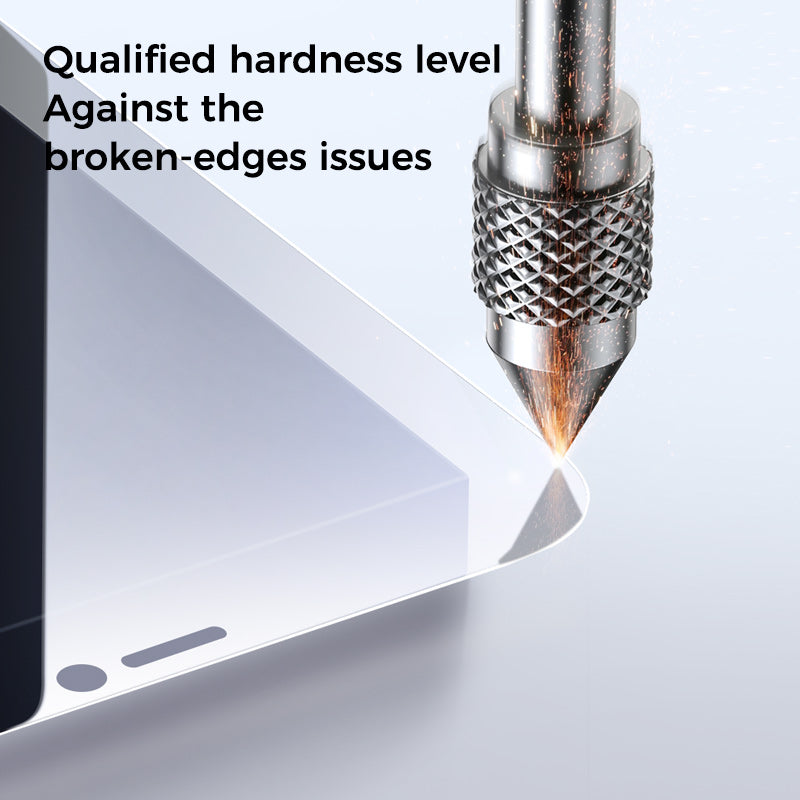 Privacy Tempered Glass Screen Protector for iPhone12-3 Pack
Size:
for iPhone 12 mini-5.4inch
Please kindly note that "3 Pack" is means Joyroom will deliver 2 Pack same model items. For example, 3 Pack HD Tempered Glass Screen Protector for iPhone 12, Joyroom will deliver 3 Pack iPhone 12 Screen Protector.
【Perfect Privacy Protection】
Keep your screen safe from prying eyes with the specially-designed privacy filter. Great for elevator, bus, metro or other public occasions. NOTE: This product will cause your screen to appear darker. Adjust brightness as necessary.
【9H Hardness 】
Effectively protect from unwanted scuffs and scratches by keys and some other hard substances and impacts. If broken, the tempered glass will break into small pieces that are not sharp, making it safer for users.

【Vacuum Electroplating Fingerprint Oil Coating】
Hydrophobic and oleophobic screen coating protects against sweat dirt, dust, oil residue and fingerprints.
【TOP Quality Material】
Imported Korean optical glue, easy to fit, enhanced privacy effect.
【Easy Installation】
Removing dust and aligning it properly before installation, One-touch ultra-light installation, prevent bubbles.

Installation Instructions
1. Please use the alcohol swab and the microfiber fabric to clean the screen before installation.
2. Peel the protective layer off the adhesive side.
3. Carefully align the glass to the screen.
4. Press the center of the glass then the adhesive part will spread over all parts smoothly.

Cautions
1. As this is a glass product, please note that the edges of the glass are the most vulnerable areas.
2. When removing for re-use, the adhesive properties might wear off to an extent where the screen protector will not adhere to the device. It is not recommended to rouse the glass protector once it's been applied.
3. Using excessive force who installing or removing the screen protector may damage the product.