15W Ultra-thin Magnetic Wireless Charger For iPhone 12 Series Fast Charging
Customer Reviews
02/05/2021
Liza

United States
15W Magnetic Charger
I was really satisfied with the magnetic charger, easy to use, very light and handy. I would definitely recommend.
【For iPhone 12 Whole Series】
Ultra-thin magnetic wireless fast charger customized for iPhone 12 Mini / iPhone 12 / iPhone 12 Pro / iPhone 12 Pro Max and partial Samsung devices witch support wireless charging. 
The 15W ultra-thin magnetic wireless charger is designed for the iPhone 12, which can achieve accurate alignment and efficient fast charging. It supports 5W/7.5W/10W/15W multiple intelligent charging modes and is harmless to the device.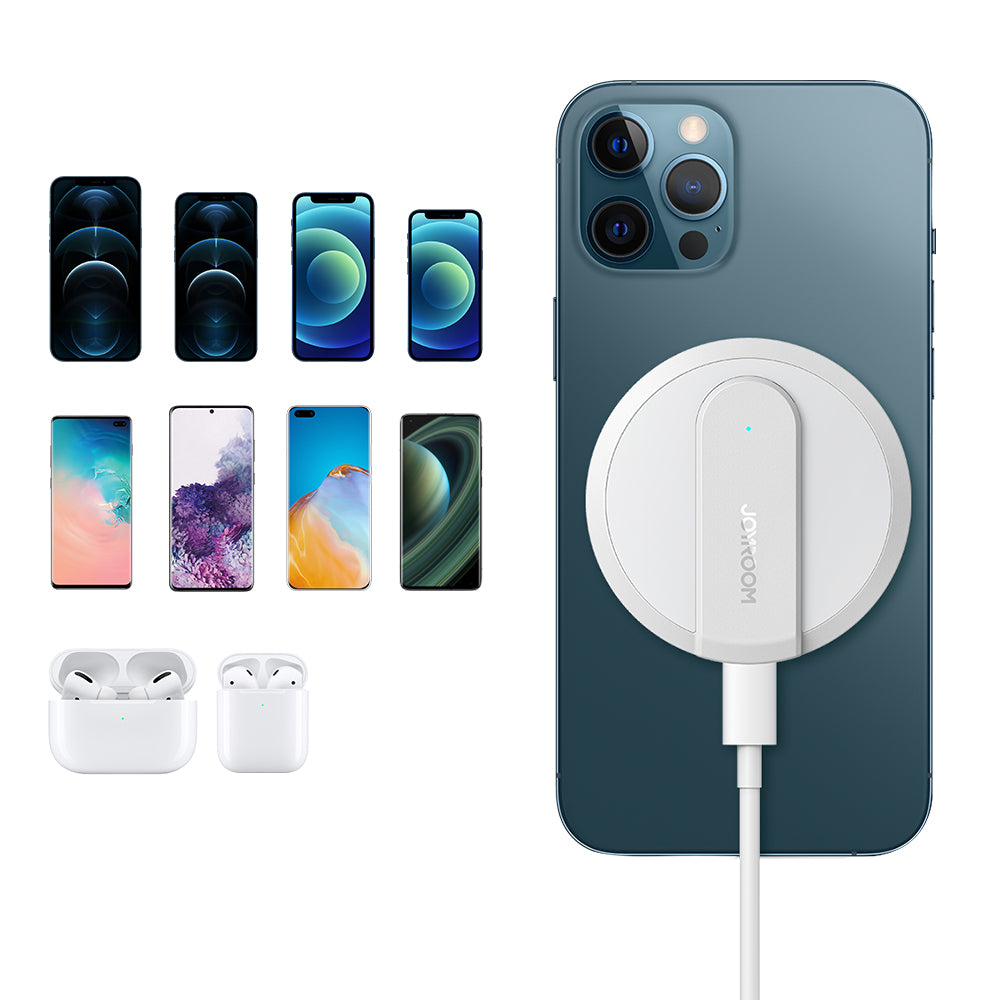 【Magnetic Wireless Charging】
Magnetic Wireless Charger is specially designed for the magnetic alignment of the iPhone 12 Series,  the strong magnetic adsorption function allows you to adjust the angle freely without deviating from the charger center.
【Magnetic and Unshift & Stable and Firm】
Magnetic and anti-sharking, stable connection with a charging device.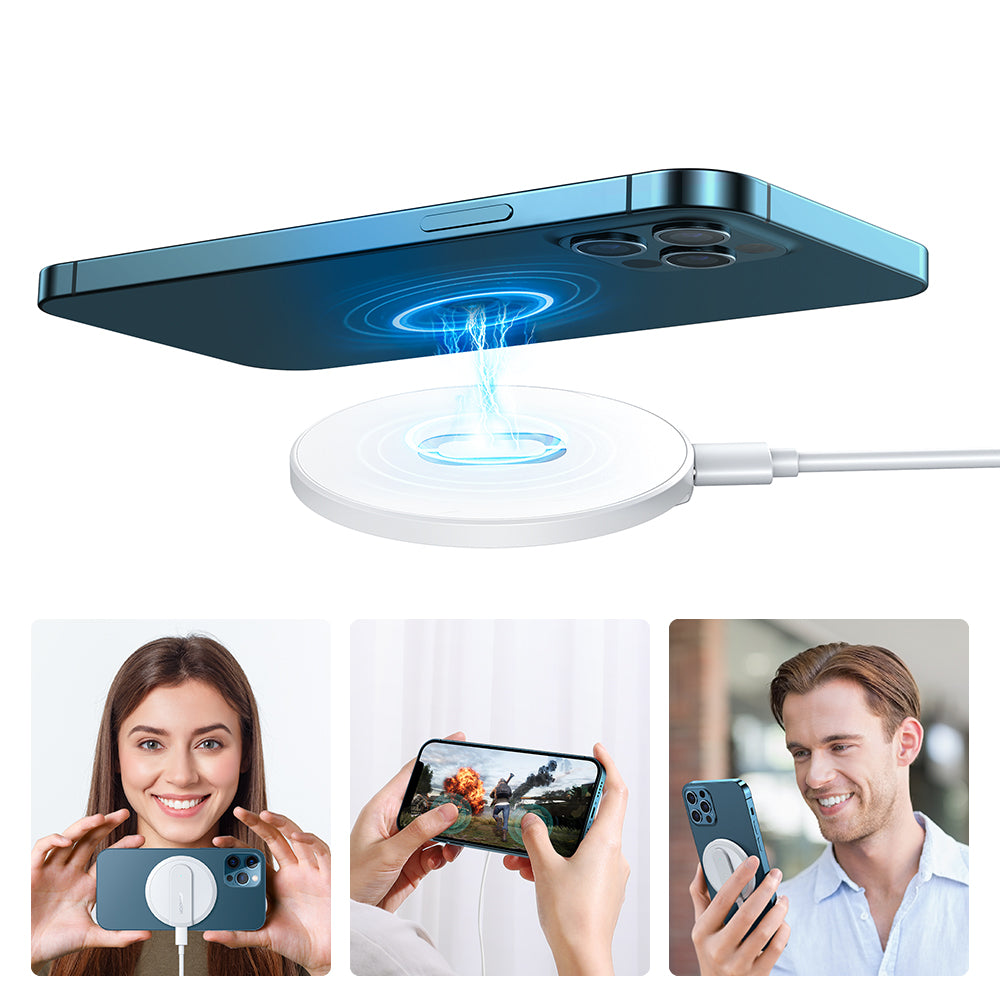 【Full Speed Charge with Phone Case】
Compatible with all phone cases, ≤4mm fast charging distance even with a phone case.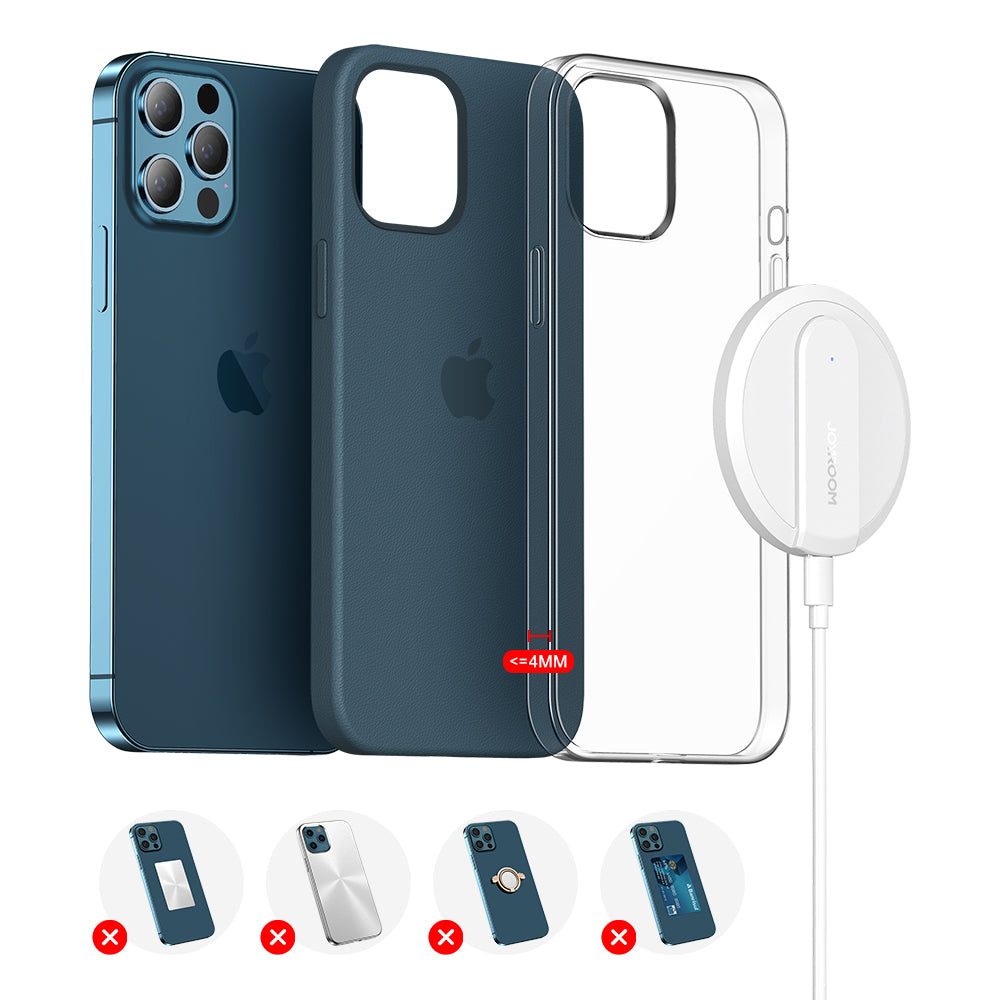 【15W Peak Output & Speed Up 200%】

Support 15W peak wireless charging with official PD protocols and charge your device at once.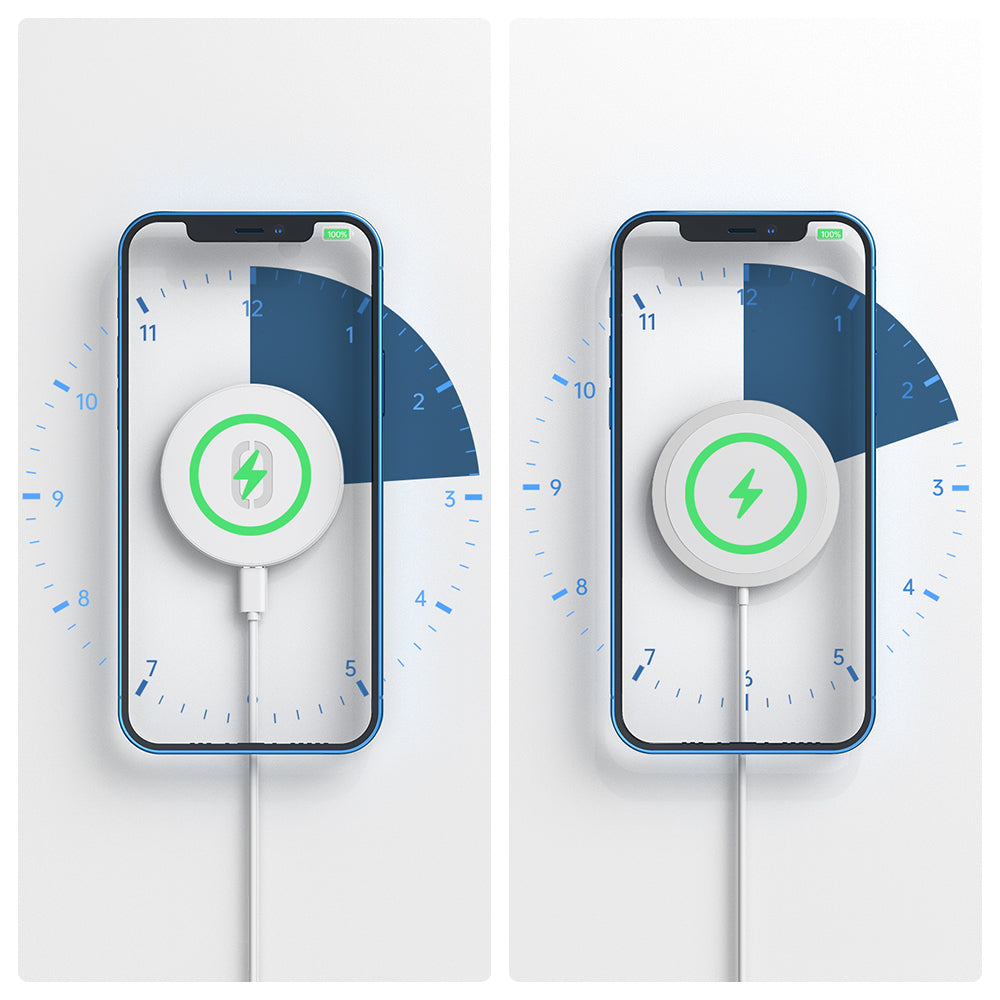 【Less Signal Interference 5G Speed】
Support iPhone 12 5G constant frequency and voltage regulation to reduce 5G Signal interference.
【Safety Certification & Security Assurance】
Safe escort, 8 times intelligent protection, avoid overvoltage/overcharge/over-discharge/overpower/magnetic field/electrostatic/temperature/overcurrent. Provide you with a safe charging environment.
Features:
1. iPhone series 12 customized ultra-thin magnetic wireless fast charger
2. Accurate alignment to the coils by magnetic, high efficiency of charging
3. Supports multiple charging modes of 5W/7.5W/10W/15W, intelligent fast charging, harmless to the phone
4. PC + ABS fireproof material, only 6 mm thick, ultra-thin wireless fast charger, light and portable
5. Equipped with 1m long charging cable, free to move and play at any angle without limitation
Note:
Only iPhone 12 Series Mobile Phone Can Support Automatic Magnetic 
Other Phone Only Support Fast Wireless Charging
Parameters:
Model: JR-A28
Color: black/white/navy blue
Material: PC + ABS fireproof material
Input: 5V=2.4A 9V=2A 12V=1.5A
Power: 5W/7.5W/10W/15W
Product size: 60*6mm
Package size: 124*85*23mm
N.W.: 31g
G.W.: 68g
Packing quantity: 43/344pcs

PACKAGE INCLUDE :
1PC Wireless Charger + 1PC 1M PD Charging Cable + 1PC Customized Package Box + 1PC Instruction Manual + 1PC Warranty Card

Instructions:
1- The blue LED indicator light will be on after power on.
2- Put the magnetic charging function phone on the holder, then the holder will self-align with the charging coils of the phone automatically. And the blue indicator light flashes when charging and it will keep on when fully charged.
3- It can trigger the FOD foreign object alert when the wireless charger comes into contact with the metal foreign object. And the light will flash quickly while it can charge normally after you remove it.