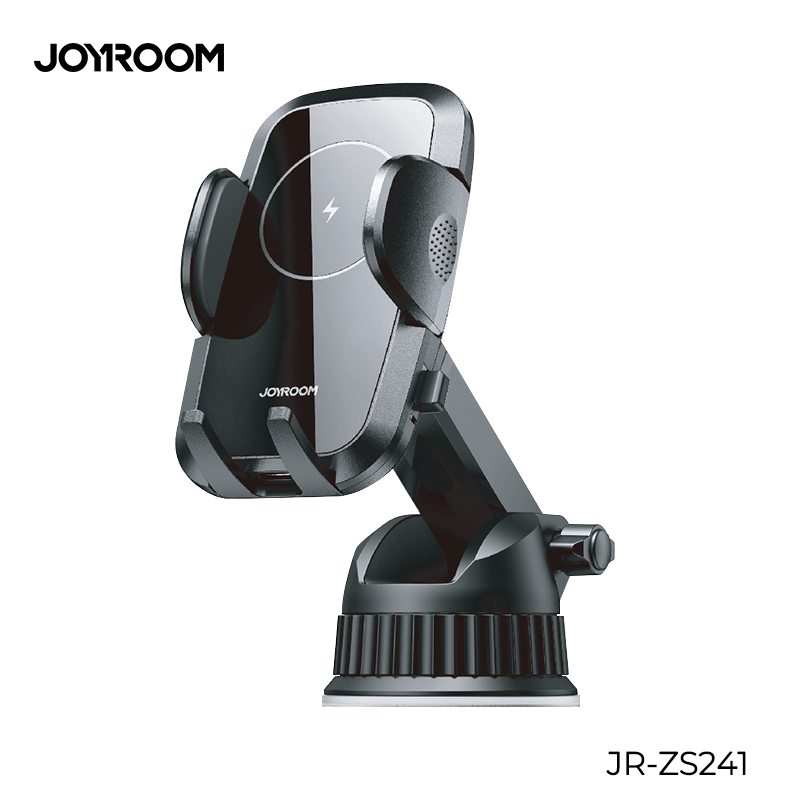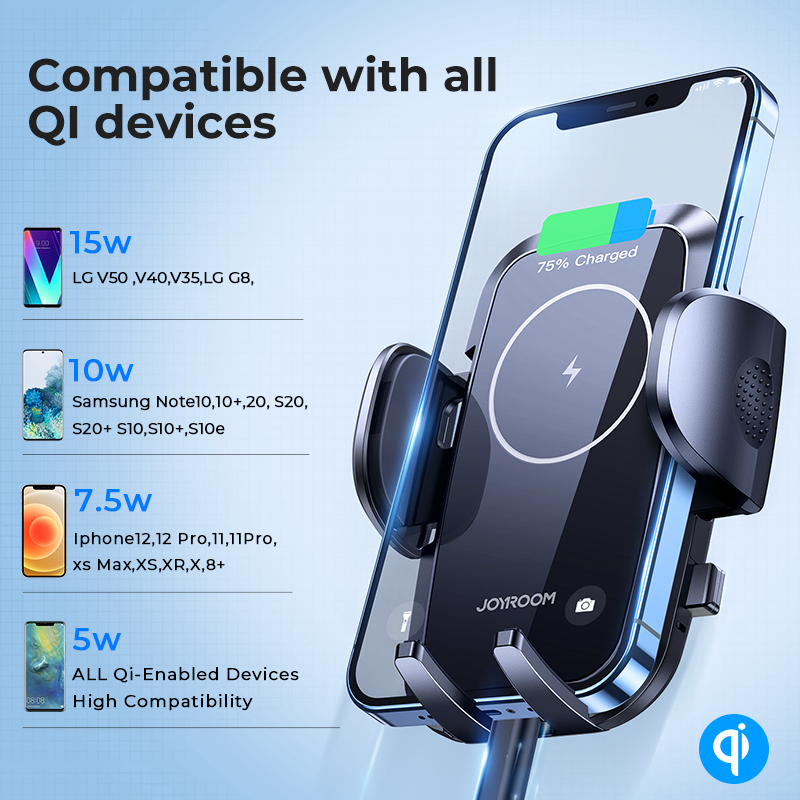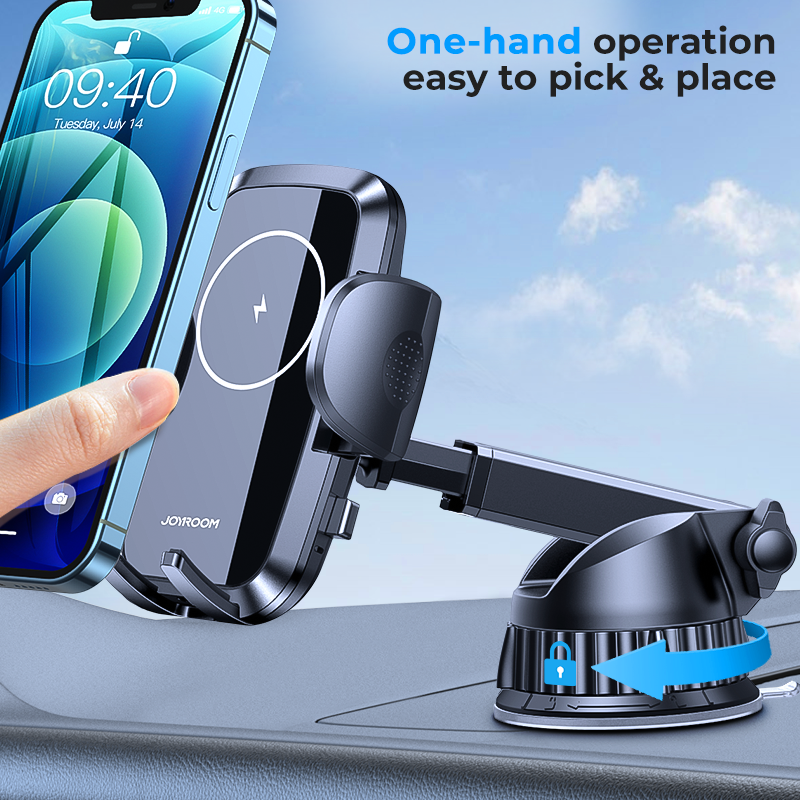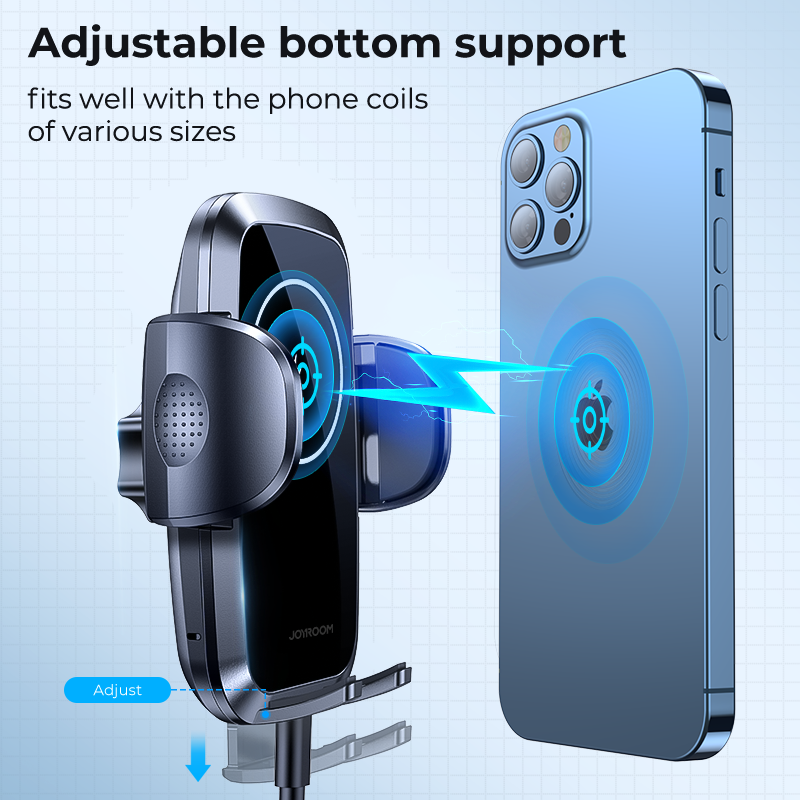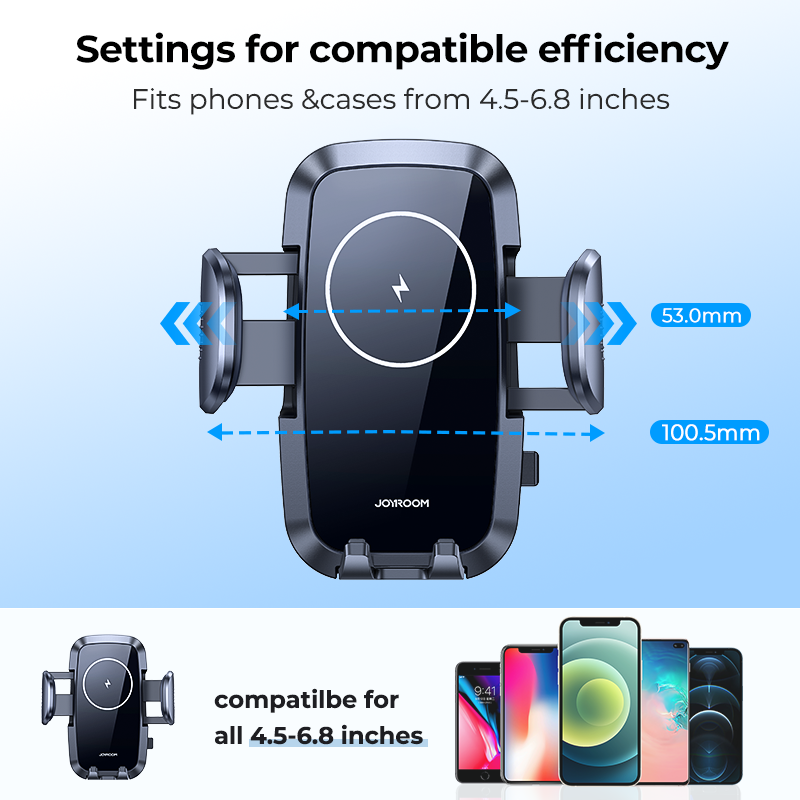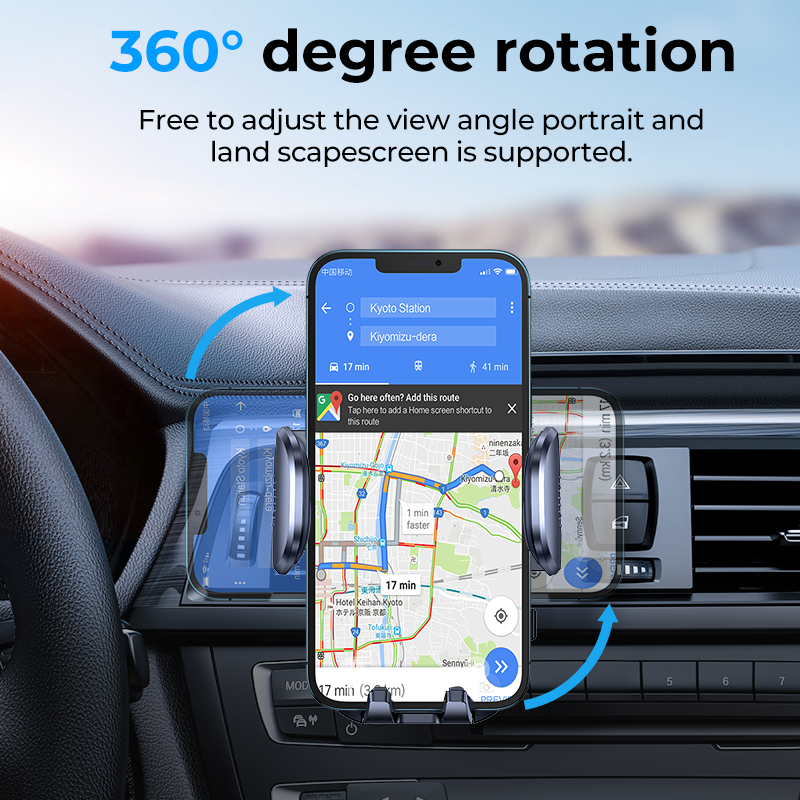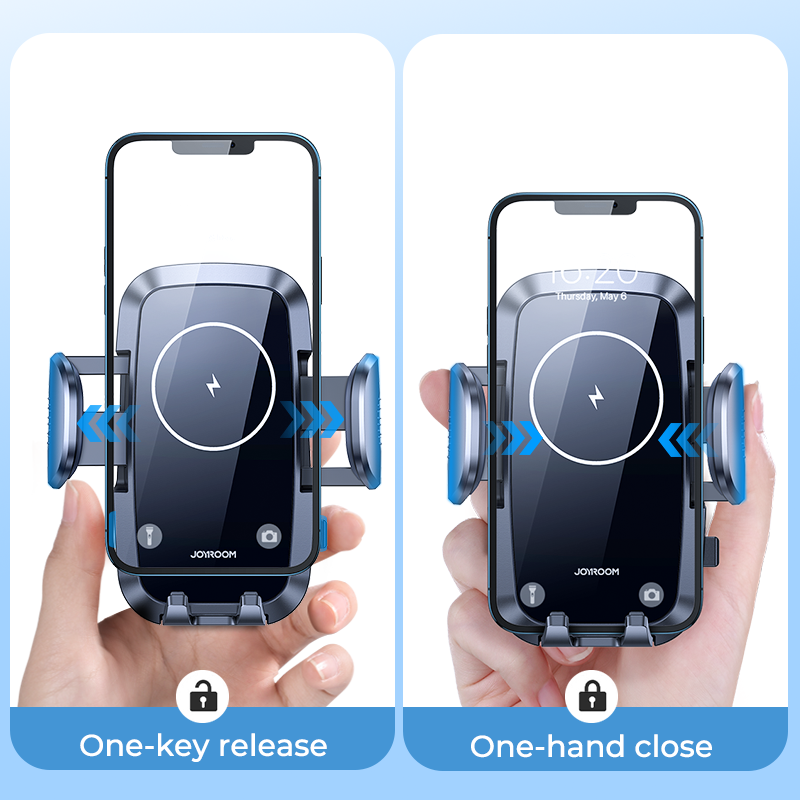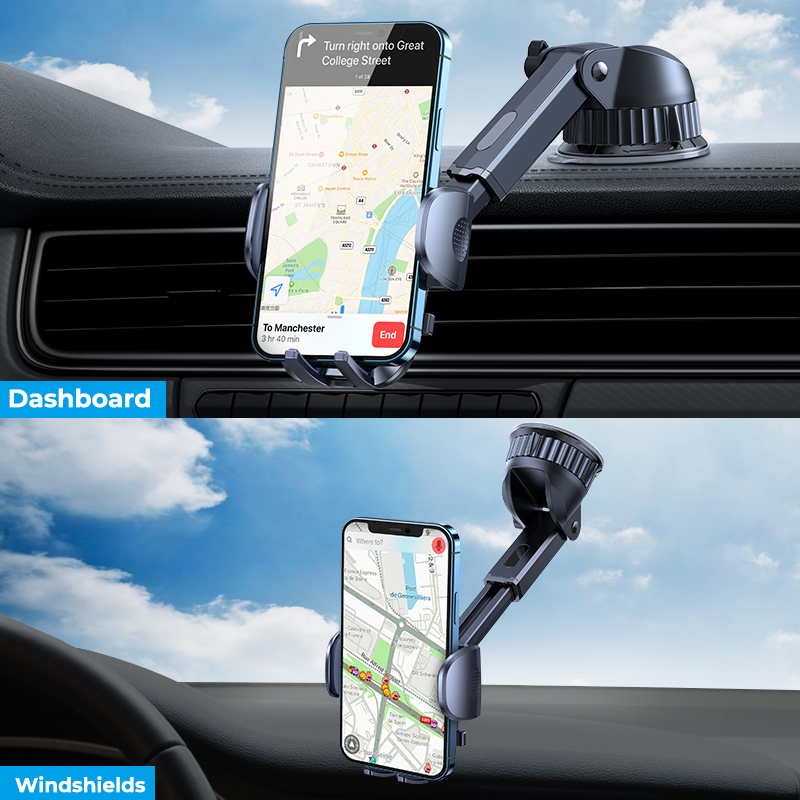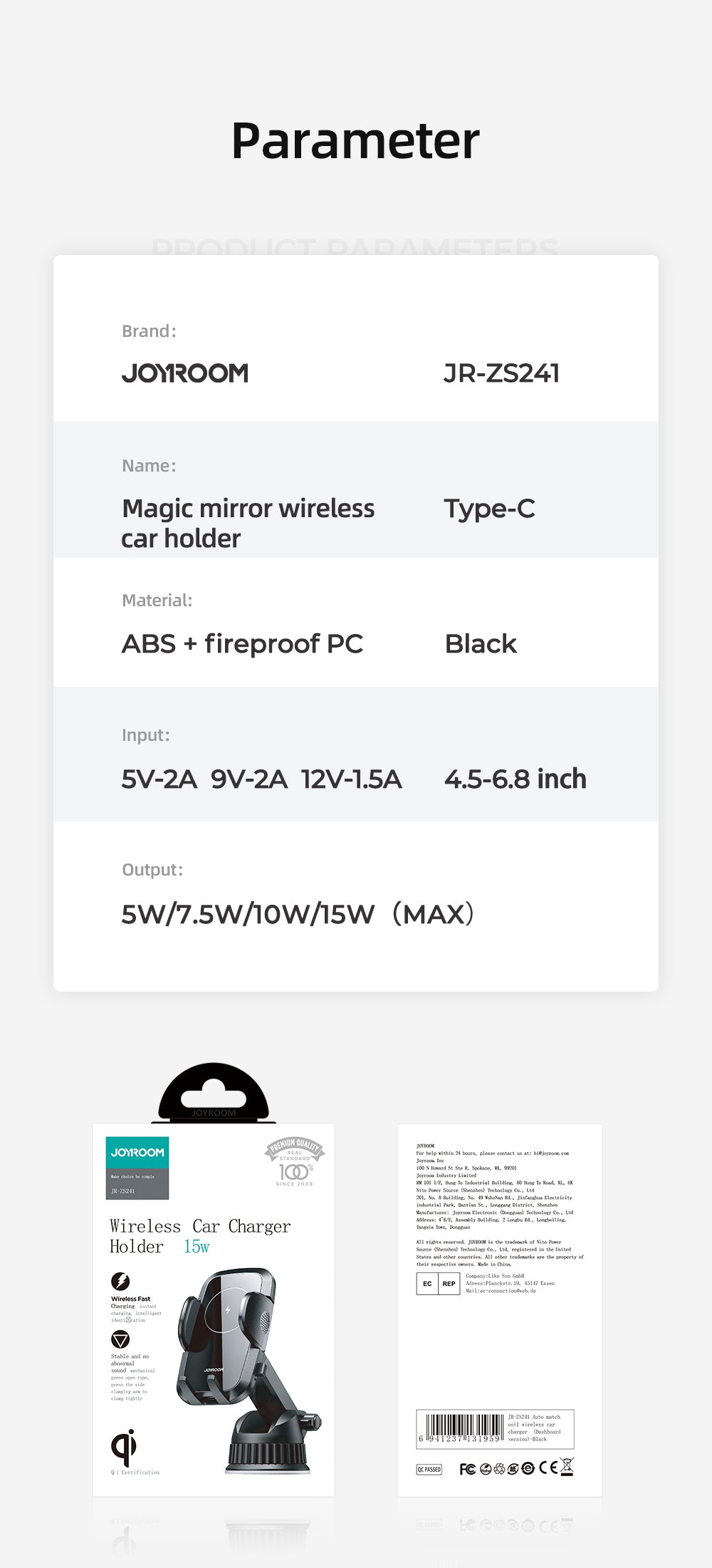 JR-ZS241 Wireless Car Charger Holder
Features:

1. Mechanical press open type, press the side clamping arm to clamp tightly, stable and no abnormal sound;
(The clamping arm will open automatically once pressing the button on the right side, and it can clamp the phone tightly once pressing the clamping arm on both sides after putting the mobile phone into the holder;)
2. It has passed the Qi certificate authority of the International Wireless Power Consortium;
3. One-hand operation, easy to pick & place; (It can operate with one hand, and it is easy to pick and place the mobile phone);
4. Adjustable bottom support fits well with the phone coils of various sizes;
(It is supported to adjust the bottom support to align the phone coils of different sizes to achieve maximum power charging function;)
5. 360-degree rotation, free to adjust the view angle, portrait and landscape screen is supported.
Parameters:
Product list: ZS241 car holder & Dashboard base & Data cable & User manual
Product model: JR-ZS241
Name: mechanical wireless car charger holder(Dashboard)
Color: Black
Material: ABS + fireproof PC
Input: 5V=2A / 9V=2A / 12V=1.5A
Output: 5W/7.5W/10W/15W (Max)
Input port: Type-C
Applicable size: 4.5-6.8 inches