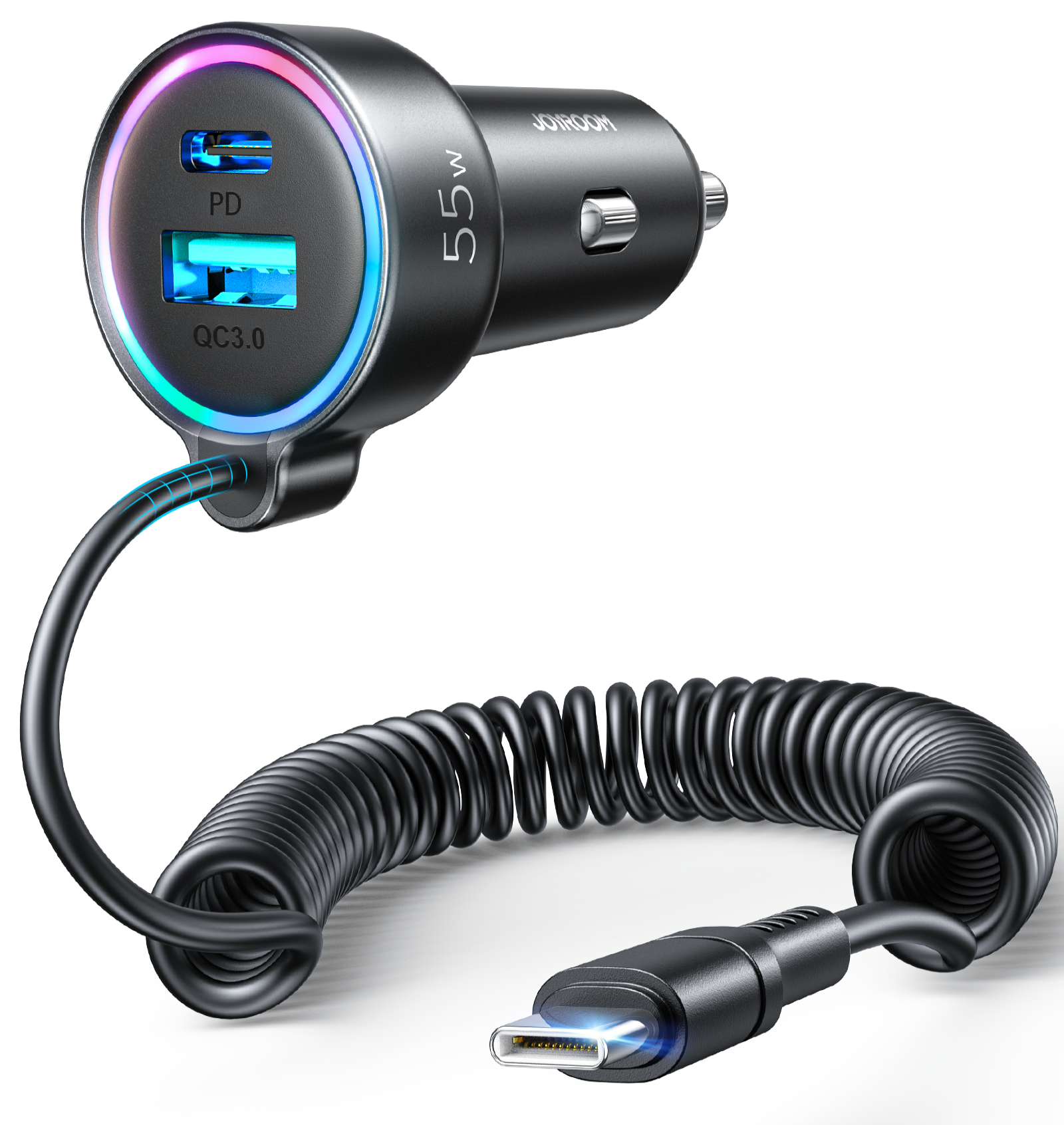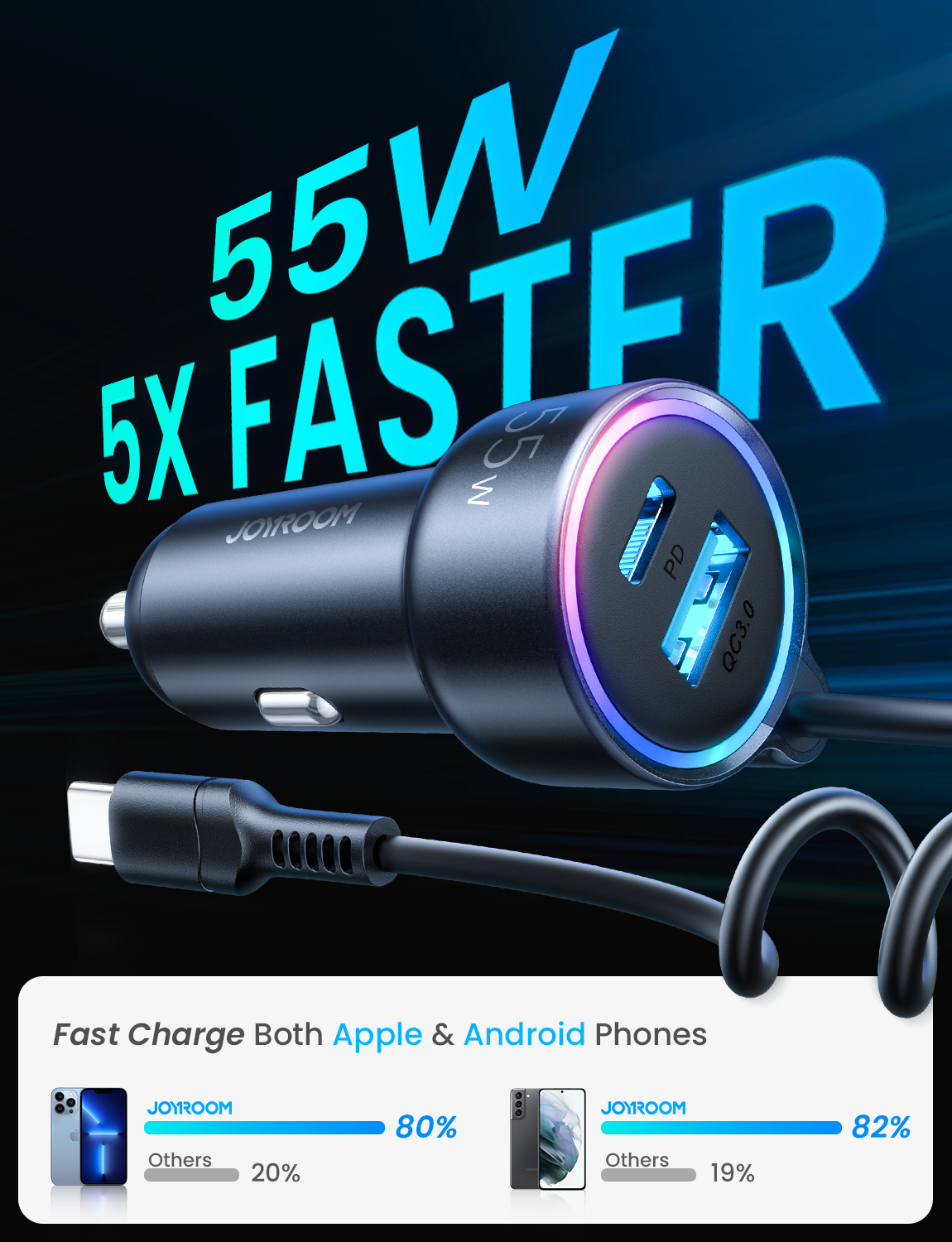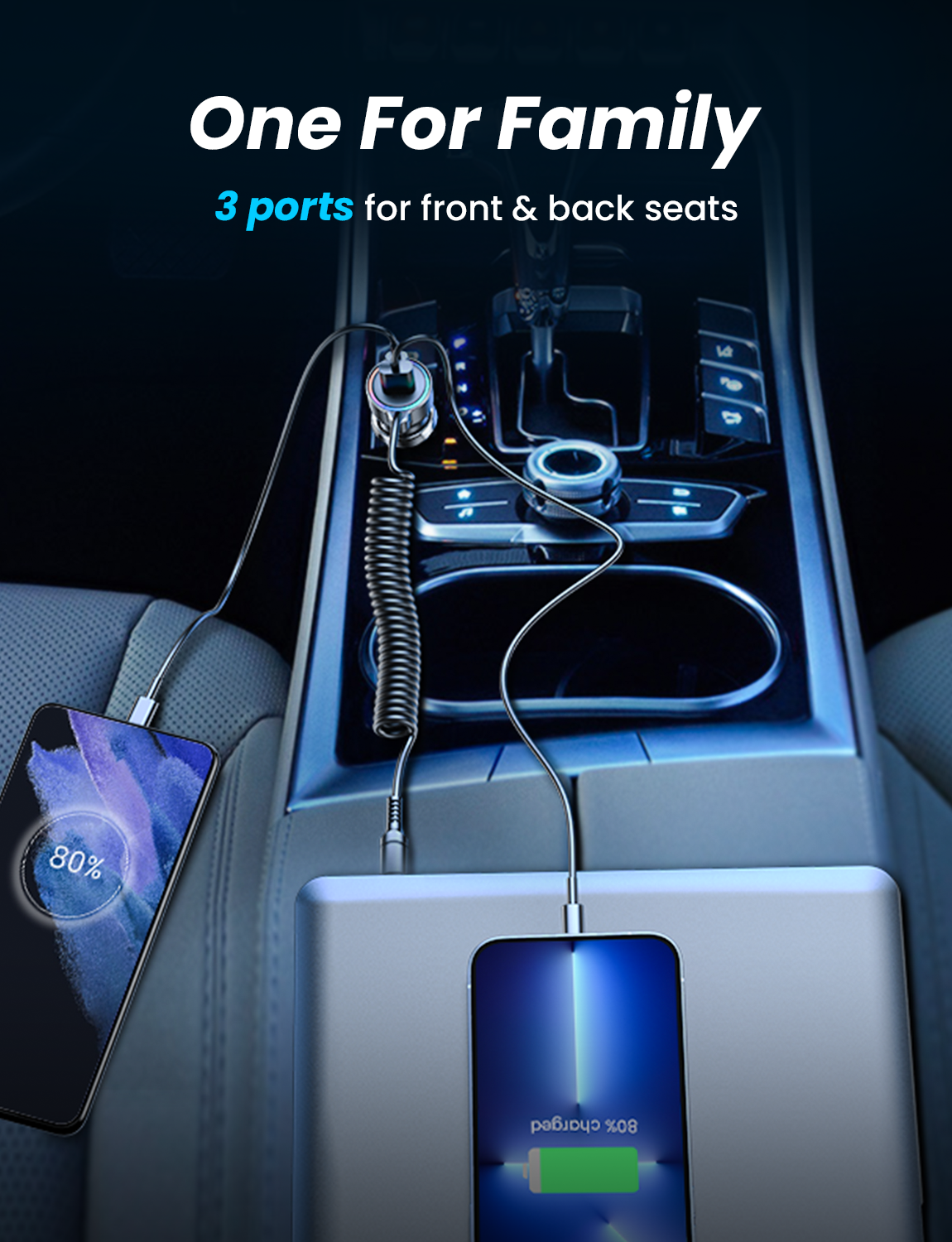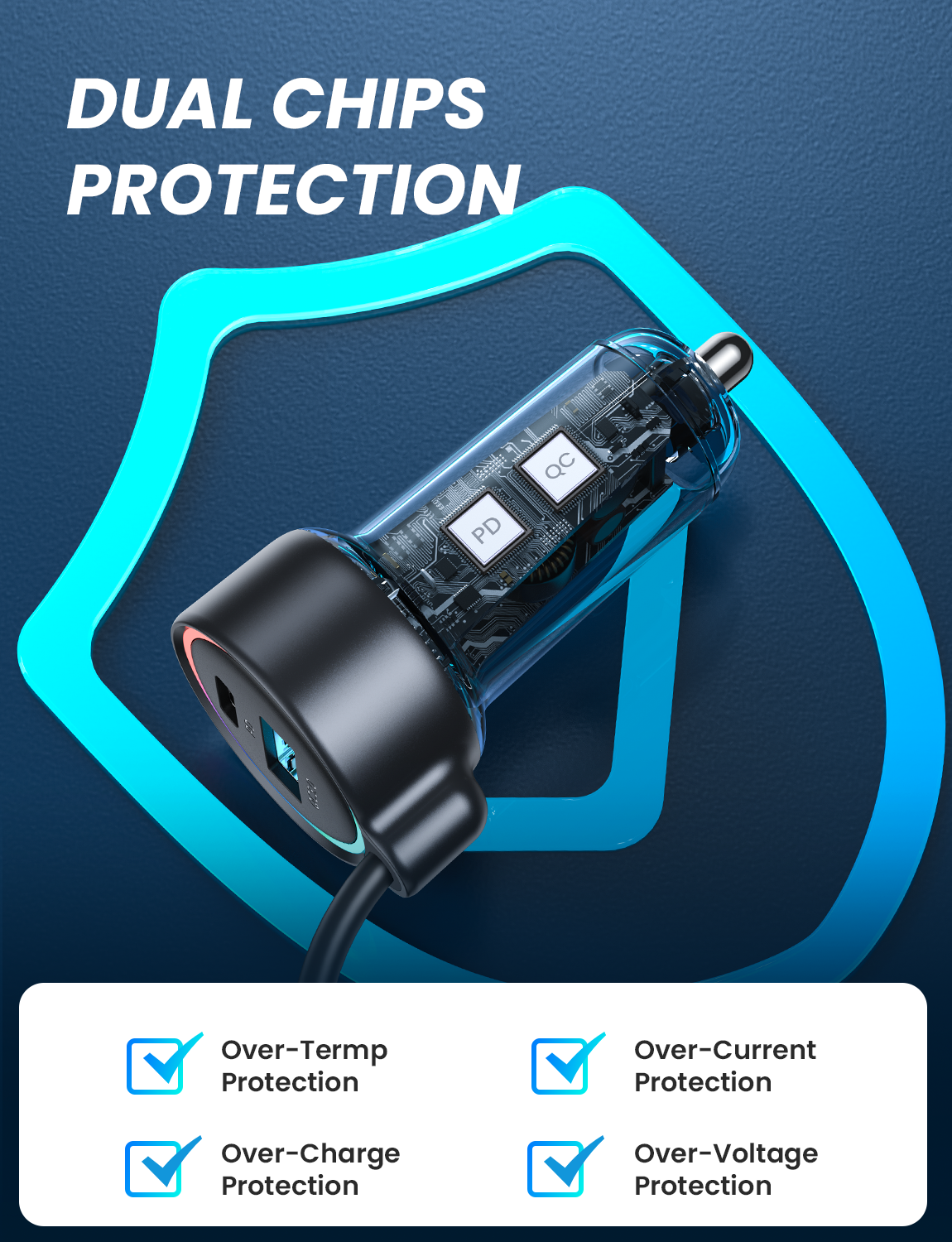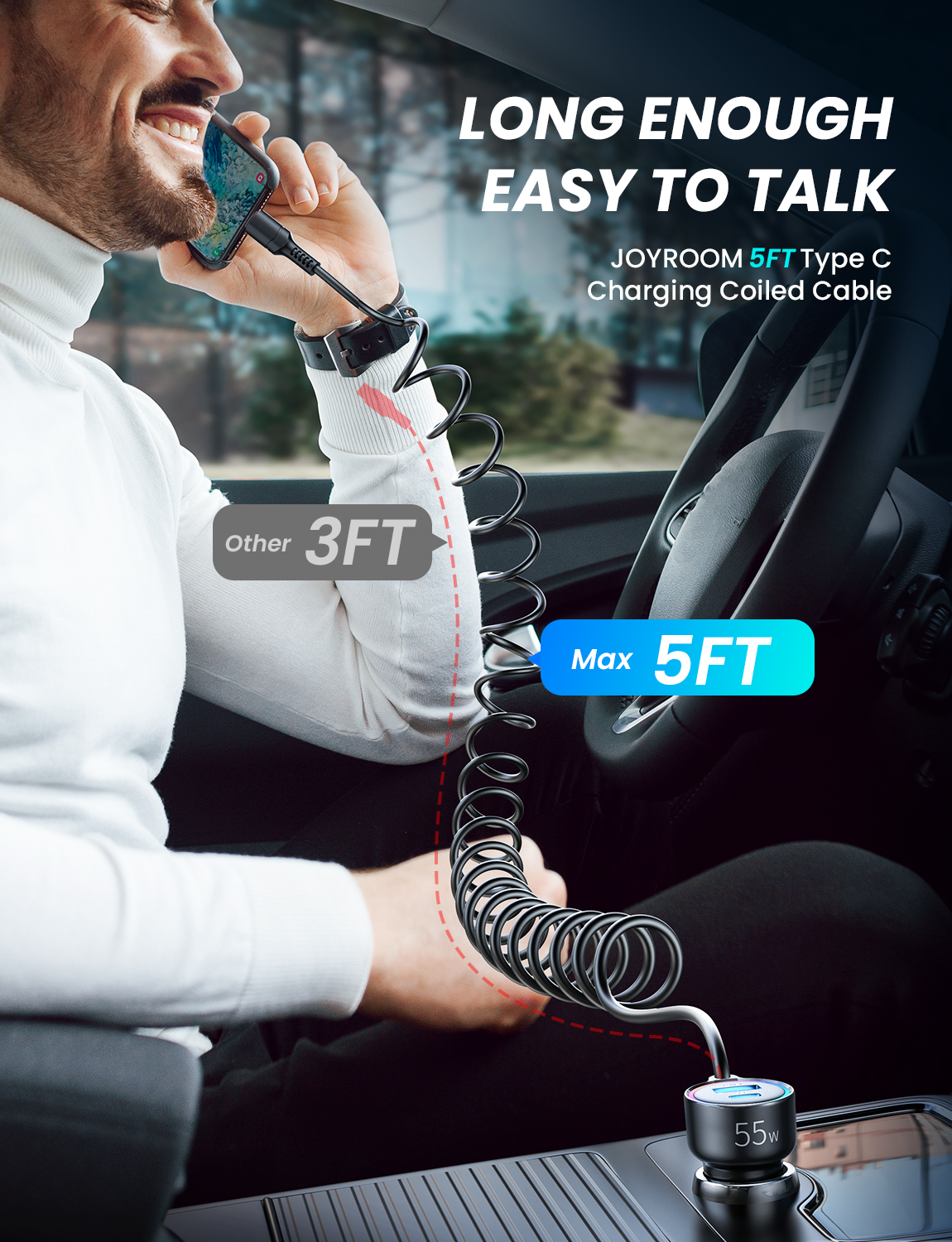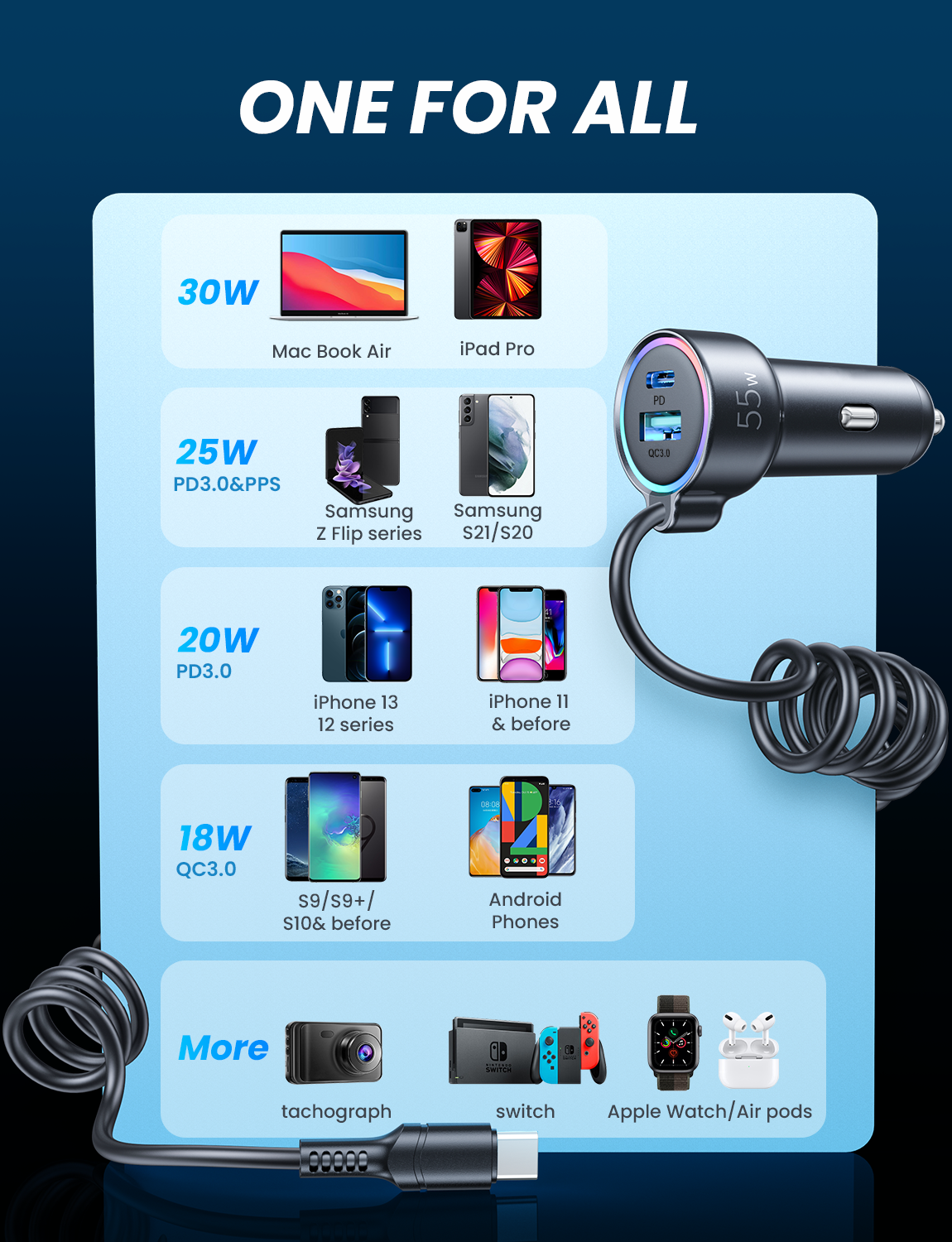 JR-CL07 3-in-1 Car Charger with Coiled Cable (Type-C)
Customer Reviews
67
reviewers would recommend this product
Write a Review
Reliable
This rapid charger works well.
This really is a super fast charger
This charger is worth every penny.
Excellent product..charges phone fast
The charger charger is very, very, very good. I would use it in every car I have. It's fast, reliable, and there's no BS. Buy it and you'll never buy another charger from another manufacturer again.
Fast charger
I typically avoid charging my phone in the car because I know it's not great for the battery to constantly plug and unplug it without charging it to at least 85%. However, this car charger does charge quickly, which is convenient when I do need to use it.

Features:
1. USB-C wired car charger, 55W large power output, capable of charging 3 devices simultaneously.
2. Supported fast charge protocols include PD3.0, QC3.0, PPS, Samsung AFC, HUAWEI FCP.
3. Extendable coiled cable design, max length up to 1.5m, convenient for use without winding
4. Colorful LED light, easy to find the charging ports at night
5. Intelligent recognition chip, proper power current distribution, friendly for phones and cars.
6. Flame-retardant PC material, charging without heating, safety assured
7. Passed CE, FCC, RoHS certifications.
Specifications:
Model: JR-CL07
Input: DC 12-24V
QC3.0 output: 5V/3A 9V/2A 12V/1.5A
PD output: 5V/3A 9V/2.77A 12V/2.08A
PPS: 3.3-11V=3.0A (Max)
PD+QC3.0 output: 5V/4A
Type-C cable output: 5V/3A 9V/3A 12V/2.25 15V/2A 20V/1.5A
PPS: 3.3-11V=3.0A (Max)
Cable length: 1.5m
Total power: 55W (Max)
Material: flame-retardant PC, V-0 grade
Size: 62.7*34.5*29.4
Weight: 56g